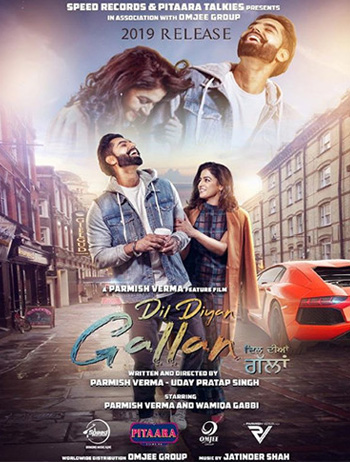 The BJP on Sunday finally announced the names of candidates for two remaining seats in Haryana—IAS officer Brijendra Singh, son of Union Minister Birender Singh, from Hisar and former Congress leader Arvind Sharma, who recently joined the BJP, from Rohtak.
Meanwhile, in lieu of the ticket for his son, Steel Minister in the Narendra Modi Cabinet and sitting Rajya Sabha MP Birender Singh has announced political 'sanyas' and written to Prime Minister Narendra Modi and party president Amit Shah offering to quit from the positions.
Birender Singh said he was doing so in line with the BJP's ideology and position against 'vanshvaad'—dynasty politics. Talking to media, the senior Haryana leader, who crossed over from the Congress to the BJP ahead of the 2014 General Elections, said it was one of main beliefs and planks of the saffron party that "dynastic rule and effect of dynastic rule is not healthy for Parliamentary democracy"
"To avoid that possibility so that there are no questions from the Opposition to my party, I thought it will be better that if my son gets the ticket, I must quit electoral politics. Two months back, I had written to Prime Minister Narenmtra Modi and also to party president Amit Shah that if you consider the candidature of my son, I would like to quit both my offices, as a member of the Rajya Sabha and as the Cabinet Minister," he said, adding that it was also a message to others, including those because of who 'parivarvad', dynastic politics, is criticised
On the reason why his son, a senior IAS officer of the 1998 batch, wanted to get into electoral politics, Birender Singh said while intelligent people should join politics, this was not the only reason Brijendra was quitting civil services. "He had a legacy to follow, which I inherited from my grandfather Sir Chhotu Ram. What he did before India achieved Independence for the downtrodden and peasantry, that work is still not complete. I hope with his administrative experience and political background, Brijendra will be more useful to the farming community," he said
Notably, Birender Singh's wife Prem Lata Singh is also a BJP legislator in Haryana. According to the Union Minister, however, "she got nomination from the BJP when nobody from our family was representing on any of the fora".
Sources, meanwhile, said the two issues (Birender Singh's announcement to 'quit politics' and work for the organisation and the candidature of his son) were "linked". In fact, it was only after the 73-year-old leader made public the announcement that the BJP today issued the list of six candidates, two from Haryana and four from Madhya Pradesh.
Also on the list is the three-term MP Arvind Sharma, who has been rewarded with a ticket from Rohtak where he will be contesting against sitting MP Deepinder Singh Hooda.
In the 2014 elections, Hooda had defeated BJP's 'Jat candidate' Om Prakash Dhankar on what is considered a 'Jat-dominated' constituency with more than 1.70 lakh votes of the community.
Sharma had won the Sonepat Lok Sabha seat in 1996 as an Independent and joined the Congress in 1999. He won Karnal seat in 2004 and 2009, but lost it to BJP's Ashwini Chopra in 2014.
The sources say the decision to not field a 'Jat' from Rohtak this time is "well considered". With the announcement of two seats today, the BJP has completed its matrix for the 10 Lok Sabha seats in Haryana.