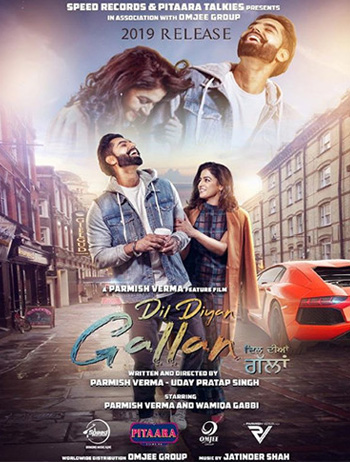 Chandigarh, April 15:With the general election in the state less than a month away, Ajay Chautala, the elder son of INLD patriarch Om Prakash Chautala, on Monday came out on a 21-day furlough from Tihar Jail to campaign for son Dushyant Chautala's Jannayak Janta Party (JJP).
His release, however, has trigged a fresh row in the Chautala clan with younger brother Abhay Chautala accusing JJP leaders Dushyant and Digvijay of using their influence with their alliance partner AAP's government in Delhi to keep Chautala senior in jail and allowing Ajay to come out to campaign for the alliance.The JJP officially announced on Monday that party founder Ajay Chautala had come on a 21-day furlough and he would be among his family and supporters till May 6.
The JJP clarified that no conditions had been put with the furlough, which meant that he would be able to campaign for the party.Abhay alleged, "It shows in how biased a manner the AAP government led by Arvind Kejriwal is working under the influence of its alliance partner JJP's leader Dushyant Chautala. The day Kejriwal offered the AAP support to the JJP in the Jind bypoll on January 21, Chautala was refused furlough and he was put in jail at midnight from the LNJP hospital in Delhi where he was recuperating. When he gets furlough or parole, it has a condition that he will not address meetings or campaign for his party, but Ajay has been granted furlough unconditionally in the middle of parliamentary polls."
Only on April 12, the Kejriwal government in Delhi had opposed Chautala's plea for parole to attend to his critically ill wife saying he was seeking parole for political reasons and should not be granted relief considering the general election.
"This also shows the true character of JJP leader Dushyant Chautala who doesn't have any respect for his grandfather and ailing grandmother," said Abhay.
Terming the JJP-AAP alliance as a marriage of convenience, Abhay alleged that Dushyant did not hesitate in the tie-up with Kejriwal who once had said that Punjab could not give even a drop of SYL water to Haryana, and the latter, too, chose to ally with Ajay, who is convicted in a case of corruption, despite his tall claims of honesty.
Responding to Abhay's allegations, Dushyant said the parole issue of Chautala is to be decided by the Delhi High Court.
On Abhay calling his elder brother Ajay as a convict in a corruption case, Dushyant said it meant his uncle was also keeping Om Prakash Chautala in the same bracket as both were convicted together in the same case.
Both Chautala and his elder son Ajay are serving a 10-year imprisonment in the JBT recruitment case.