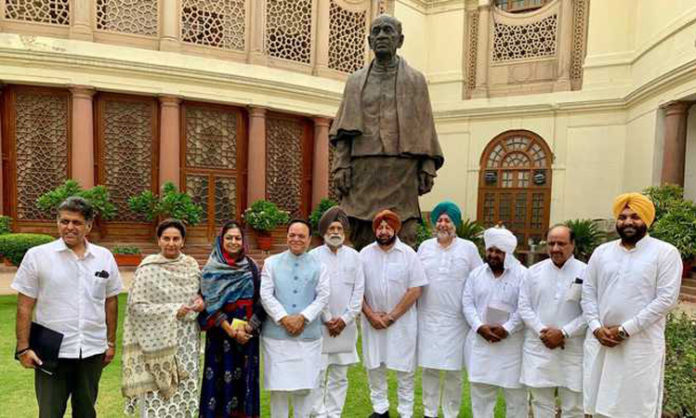 New Delhi, July 16:Punjab Chief Minister Capt Amarinder Singh had an hour-long chat session with MPs from the state on Tuesday as he visited the Central Hall of Parliament after long.
Singh, after his coffee and tea with state MPs, reiterated that he would have a look at Navjot Singh Sidhu's resignation when he returned to Chandigarh.
"I will have a look at the letter when I go back," Amarinder said.
Singh is in Delhi since Monday for a series of meetings with Union ministers.
He met state MPs on Tuesday but some of them were absent though the CM's visit to central hall of Parliament had been intimated to all Punjab MPs.
Former Punjab Congress chief and Rajya Sabha MP Partap Singh Bajwa was not there but almost all Lok Sabha MPs from the state like Manish Tewari, Gurjit Aujla, Preneet Kaur and Amar Singh were there.
AICC in charge of Punjab Asha Kumari also accompanied Amarinder to the Central Hall. She later said, "We just met over a cup of tea."
Amarinder is scheduled to meet Union Home Minister Amit Shah later in the day and is expected to raise the Indian preparations for the Kartarpur corridor issue.