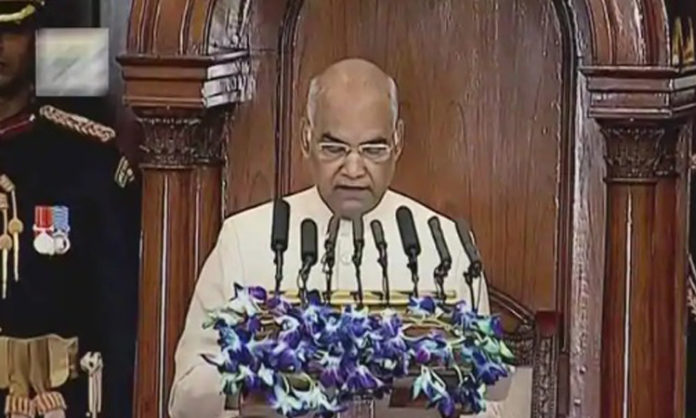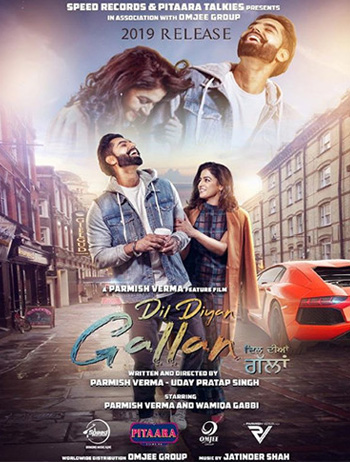 New Delhi, June 20:President Ram Nath Kovind on Thursday addressed a joint session of the newly convened 17th Lok Sabha and the Rajya Sabha.
In his speech, the President layed out the vision for 'New India' and asked all political parties to think "seriously" about the concept of 'one nation one election.' 
He also said that there was a need to eradicate 'kuritis' and practices like 'triple talaq' and 'nikah halala'.
Kovind said that India must aim to become a 5 trillion dollar economy and be amongst the top 50 countries in the ease of doing business.
The president said that people had given a clear election mandate after making an analysis of the work done by the government in the past five years.
We want inclusive development: Kovind
Kovind said that a "negative atmosphere" prevailed in the country before 2014, but the subsequent government "began its journey with the aim of 'sabka saath sabka vikas'"
He added that the government now aims to "strengthen everyone" and wished to be inclusive. Emphasizing on winning everyone's trust, Kovind said the government wants:"sabka saath, sabka vikas aur sabka vishvas"
Govt wants to help farmers to fulfill vision of New India
Kovind said in order to realise the government's vision of 'New India', the new dispensation had— within 21 days of its inception— undertaken measures to help farmers.
Kovind said that the government was committed to doubling farmers' income by 2022.
He spoke of extending the PM-KISAN scheme to all farmers and the decision to increase the scholarship money for the children of defence personnel.
The President said the government was aware of the drought-like situation in parts of the country and emphasized on the need to conserve water.
On women empowerment
In his speech, Kovind took cognizance of the number of women and young MPs in parliament and spoke of women empowerment through women leaders.
Kovind said that there has been an improvement in the sex ratio of the country and that the government was committed to making women equal participants in the progress and development of the country.
On Sports
Kovind said that the government was also identifying young and talented players from rural areas and providing modern facilities to the players to make India achieve greater laurels in sports.
Zero tolerance to corruption: Kovind
The government is committed to zero tolerance to corruption, said Kovind.
The impact of steps undertaken by the government such as the fugitive law, RERA and direct benefit transfer are showing, he said.
Eight crore wrong recipients have been removed from lists after the DBT implementation, Kovind said.