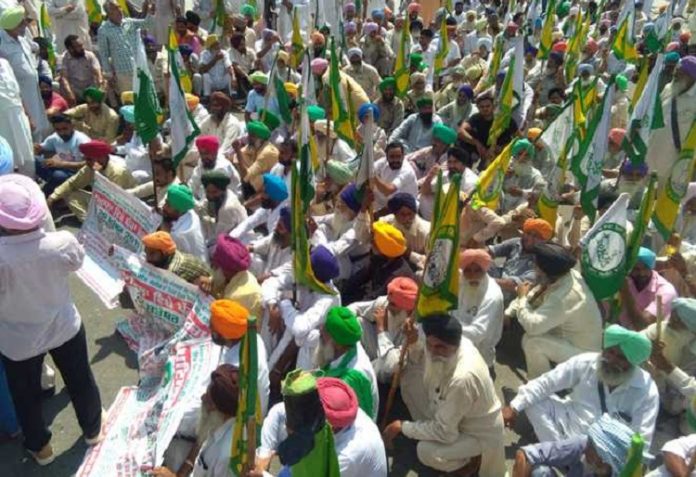 Patiala, September 20: Hundreds of farmers blocked the Patiala-Sangrur road on Friday demanding the release of a farmer convicted for murder by the Supreme Court.
Police have stopped the protestors from entering Patiala, but they are adamant on reaching the city and holding a dharna.
The case
In 1997, Kiranjit Kaur, a student, was kidnapped and raped before being murdered. In the people's movement that ensued to get justice for Kaur, a key leader was Manjit Singh Dhaner. 
In 2001, during the course of the trial in the case, a relative of the rapist was murdered at the Barnala Court Complex. 
Dhaner, along with two other leaders of the action committee, were blamed for the murder.
In 2005, Dhaner was sentenced to life imprisonment by the district court.
However, in 2007, the Punjab Governor granted pardon to Dhaner along with the two other accused. However, setting aside the pardon, Punjab and Haryana High Court acquitted the two other farmer activists but upheld the life imprisonment awarded to Dhaner.
In 2011, a plea was filed by Dhaner in the Supreme Court against the High Court orders.
However, last week, the Supreme Court dismissed the petition against the Punjab and Haryana High Court order upholding the life sentence to Dhaner.