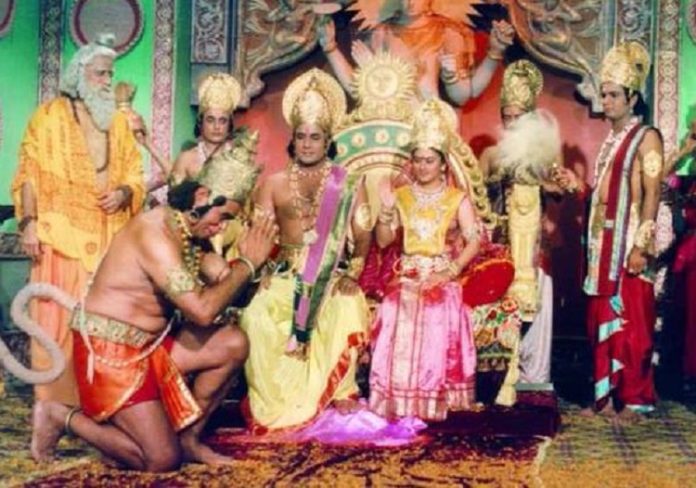 New Delhi, May 1: Ramanand Sagar's popular mythological series 'Ramayan' became the most-watched entertainment show in the world and broke records as it garnered 7.7 crore viewers on April 16, national broadcaster Doordarshan said in a tweet on Thursday night.
Doordarshan has been broadcasting reruns of the show ever since India went into a nationwide lockdown last month to prevent the spread of coronavirus. Many social media users had demanded the airing of 'Ramayan', prompting the Information and Broadcasting Ministry to take note.
Based on Lord Ram's life, 'Ramayan' was first aired on Doordarshan in 1987 and attained a cult status. It featured Arun Govil in the role of Lord Ram and Deepika Chikhaliya in the role of Sita. It was brought to the screen by Sagar Arts.