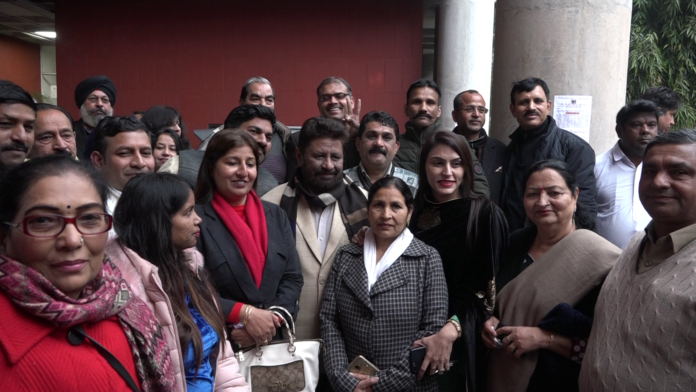 Chandigarh, January 6: Three mayoral candidates of the Congress also filed their nomination papers at the MC office here today.
Councillor Gurbax Rawat will contest the post of Mayor while Sheela Devi and Ravinder Kaur are the Congress candidates for the posts of Senior Deputy Mayor and Deputy Mayor, respectively.
The Mayor, Senior Deputy Mayor and Deputy Mayor are chosen through a secret voting by the elected councillors in the MC House every year.
There are a total of 27 votes. The Congress has only five councillors while the BJP has a stout majority of 20 councillors. Besides, there is one vote each of SAD (BJP ally) and ex officio member, who is MP Kirron Kher.
Sources said the Congress was looking at making the most of the BJP 'infighting'. It was banking on the cross-voting. "Nothing happens with numbers, we have the courage. We have shown sportsmanship and will win the polls so as to run the MC smoothly," said Gurbax Rawat.
Devinder Singh Babla, Leader of the Opposition in the MC House, said, "The BJP won the city Lok Sabha seat with the support of Uttarakhand voters. But by denying a chance to councillor Heera Negi, they betrayed the people. On the other hand, we have fielded Gurbax Rawat, whose husband comes from that state."