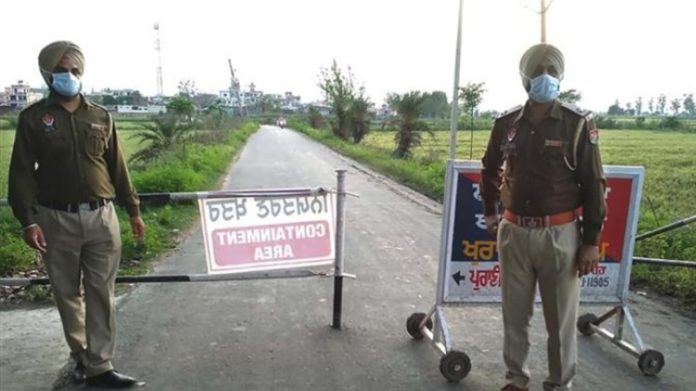 Chandigarh, March 25: With one more case reported today, the number of confirmed COVID-19 cases has reached 30 in Punjab.
The fresh case is from Moranwali village in Hoshiarpur. This is also linked to 70-year-old Baldev Singh of SBS Nagar district, who fell victim to the deadly virus last week. With the new case, the total number of cases getting infected from Baldev alone reaches 22.
According to health department, close contacts of  the fresh case has been put under quarantine and surveillance. Samples of close contacts of these cases have also been taken and sent to designated labs for testing. 
As per the state health department, besides the 79 suspected cases around 1150 people have been quarantined and one has succumbed to the deadly virus.  At present confirmed 30 cases have been reported from five districts, it includes 18 from SBS Nagar, five cases from Mohali, three from Jalandhar, two from Amritsar, two from Hoshiarpur. No confirmed case has been reported from rest of the 17 districts.