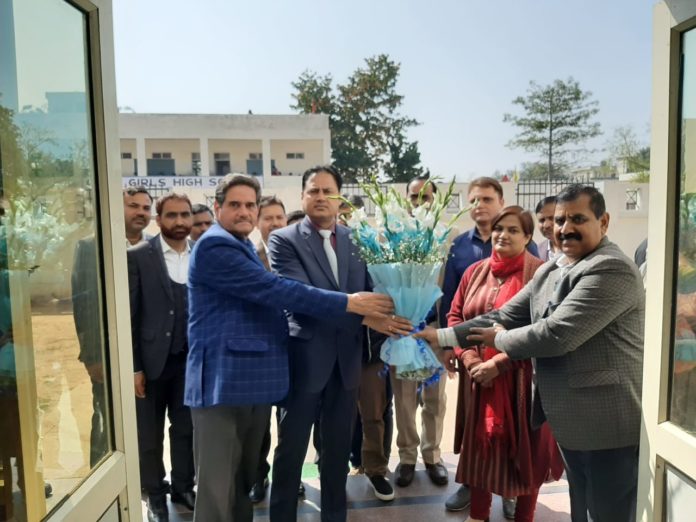 JAMMU  Feb 26,2020: Commissioner / Secretary to Government, Department of School Education,  Shri Hirdesh Kumar today inaugurated a two day  'Annual Book Fair -2020' which was organised by  Directorate of School Education Jammu through State Institute of Education at Teacher Bhawan, Gandhi Nagar Jammu.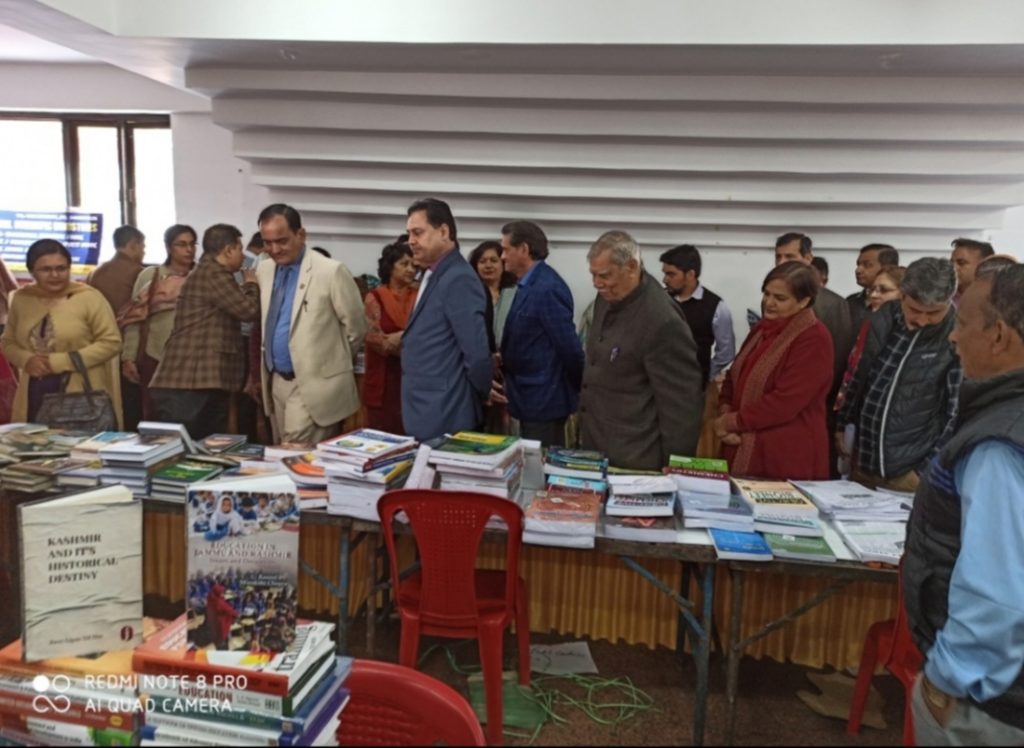 Books related to atleast 30 different disciplines and general books ranging from textbooks, reference books, books on politics, religion, literature, dance, music and various others streams were displayed at the fair. More than 25 publishers/ booksellers exhibited their valuable books on the stalls for the students, teachers and the visiting guests.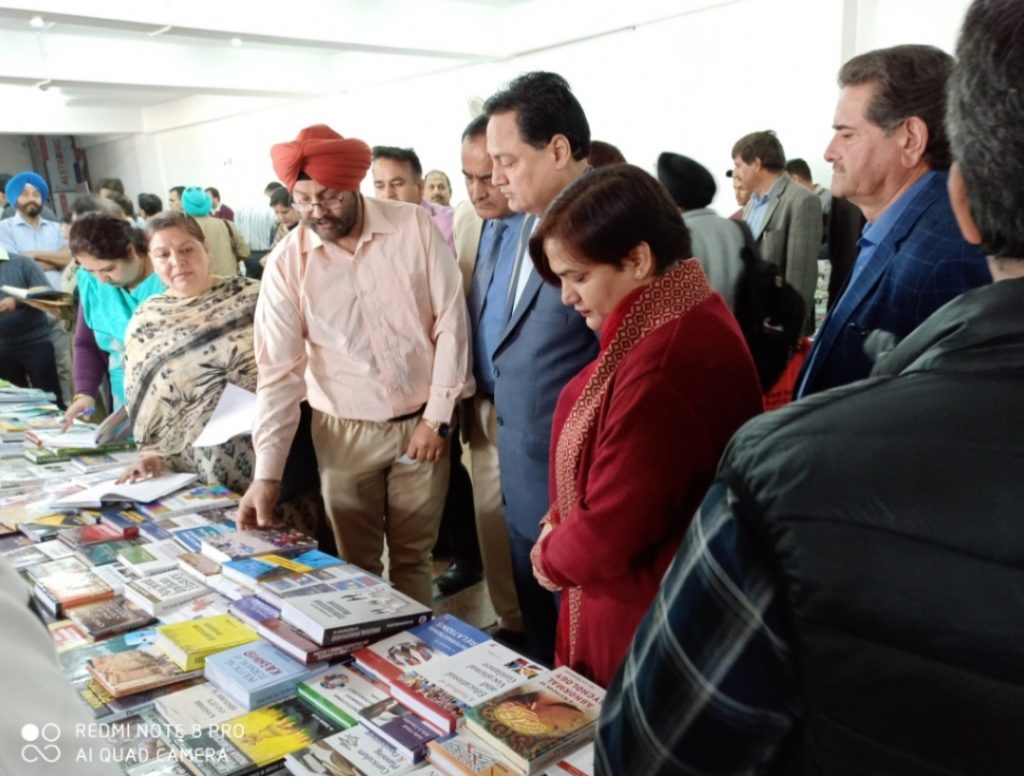 And in a first, the publication division of NCERT New Delhi along with their books also participated in the Book Fair, such to the delight of everyone present and visiting.
Committees comprising of subject experts from various streams have been framed to scrutinize the books and after careful consideration and analysis will be reccomending the selected ones for libraries across the UT of Jammu and Kashmir.
    Mr. Hirdesh Kumar Singh, IAS, Commissioner/ Secretary to Government, School Education Department J&K who was the Chief Guest on the occasion, emphasised on the importance of reading  books and stressed on the need to inculcate this habit especially amongst the children and youth.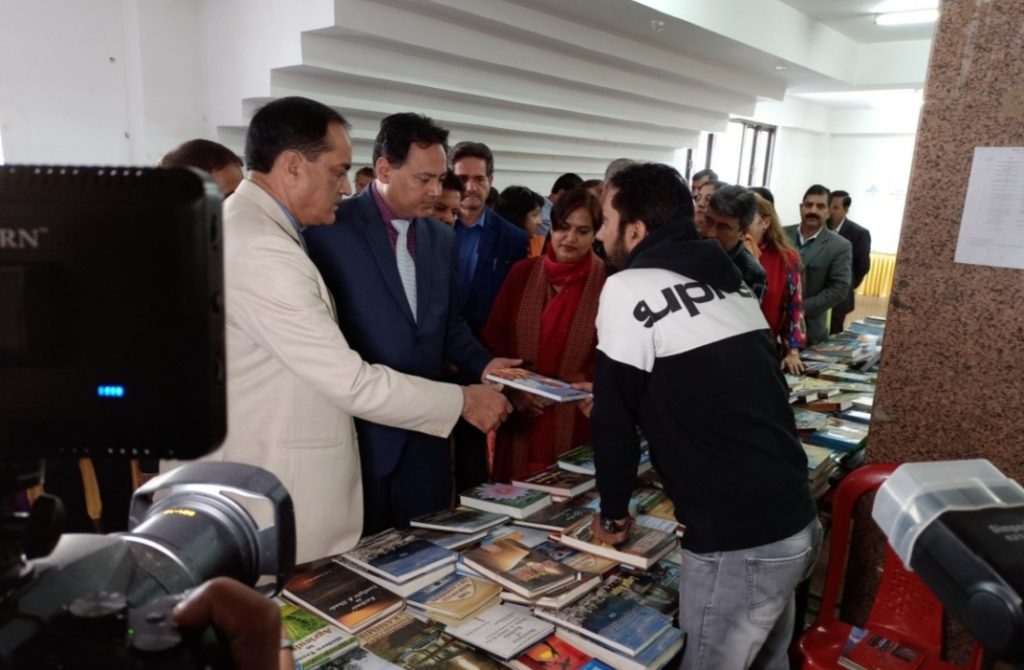 Director School Education Jammu Ms. Anuradha Gupta, who was the guest of honour along with Shri Arun Manhas, Project Director Samagra, interacted with the subject-experts and stressed upon the need to update the knowledge of teachers regarding different pedagogical approaches as well as enrichment of content and expressed that such type of events provide the right kind of platform to the teachers and the students.
Various dignitaries and guests from Education Department including Chief Accounts Officer, CEOs, DIET Principals, ZEOs, Head of Institutions and academicians attended the fair. The event is being organised under the supervision of Sh J.K.Sudan Joint Director (trgs)/ Principal, SIE Jammu.