Jammu: In a first, a massive farmer rally was blocked in Jammu and Kashmir today, around 11 in the morning. The rally was organised by Taranjit Singh Tony, a member of DDC Jammu. Approximately 4000 to 5000 farmers and ordinary citizens from all over the Jammu disctrict were participating in the rally.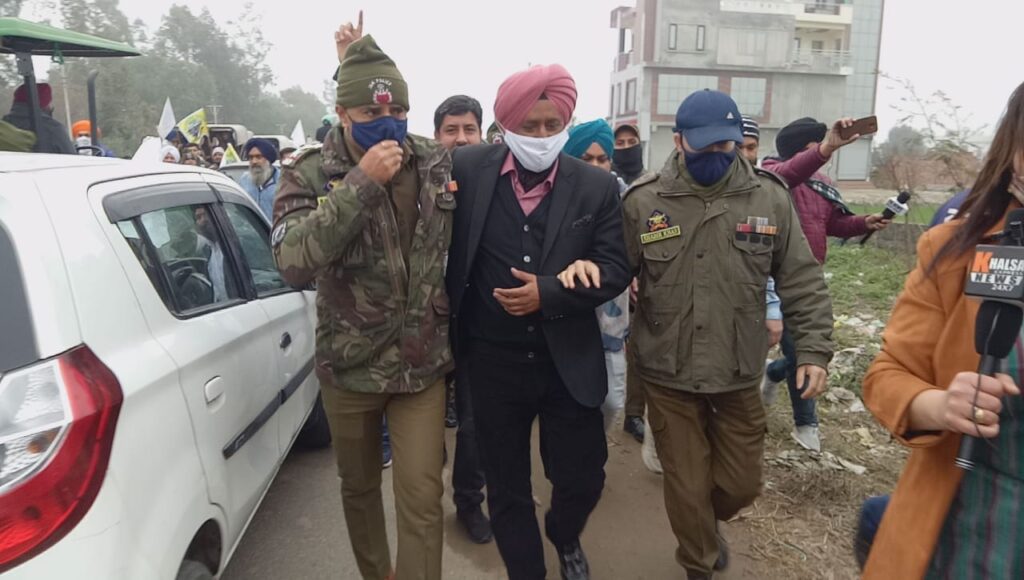 The objective of the protesters was to peacefully conduct a rally throughout the city starting from RS Pura (an agricultural belt) to the Divisional Commissioner's office to submit a memorandum in support of the farmers protesting the Government's farmer laws. However, the rally was blocked halfway by heavy deployment of the police and the CRPF.
The roads were blockaded by the CRPF to stop and disrupt the peaceful rally just because it was against the Government's farmer bills. The leader conducting the rally, T.S. Tony was unlawfully detained and arrested by the Police along with 11 Sarpanches from rural agricyltural areas. This first ever large scale rally was purposefully disturbed by the police to silence the voice of the farmers and the ordinary citizens. Yet another time when the Central Government has misused its power and weakened India's democratic fabric.