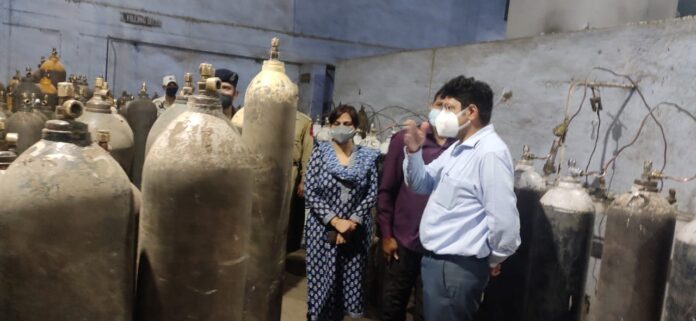 Divisional Commissioner Rahul Langer, DC Samba Anuradha Gupta Conduct Midnight Inspection Of Oxygen Manufacturing Units At Bari Brahmana
Jammu: Divisional Commissioner Jammu Dr. Raghav Langar along with DDC Samba Ms. Anuradha Gupta took a midnight tour of oxygen manufacturing units operating from SIDCO Bari Brahmana.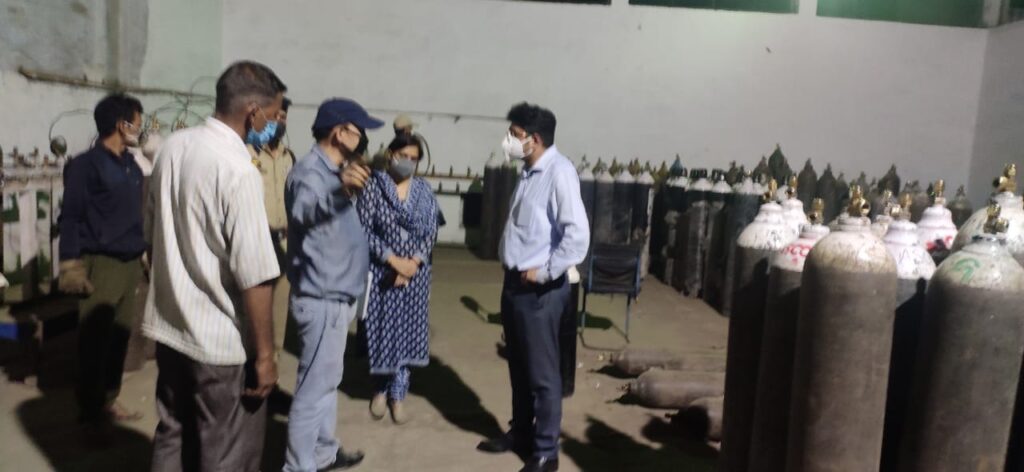 The visit was meant to take a first hand stock of the situation right from the production level and
assess the level of preparedness in case there were to be any exigencies, pertinently when a constant spike in the number of Covid-19 positive cases is being registered over the past few day at the national level including the Union Territory of Jammu and Kashmir.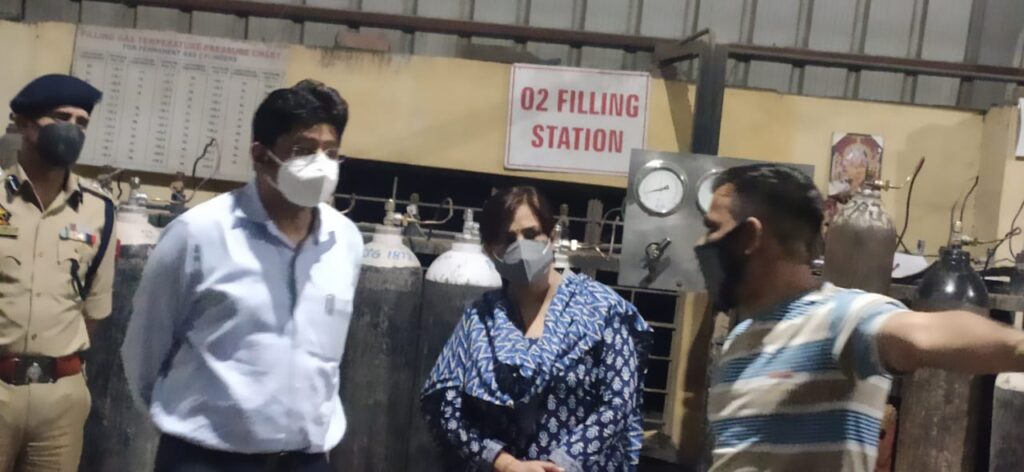 Jammu Division too has seen a rise in the number of Covid-19 positive cases with government informing that 1024 positive cases were reported on Thursday from the entire division, signaling that the situation was in much more control in comparison to Kashmir division which reported 2450 cases.
Gauging the situation and circumstances, Dr. Rahul Langar Divisional Commissioner, Jammu Divison, hailed the efforts of the unit holders, staff memebers and other stakeholders who have been working twentyfour-seven to ensure adequate oxygen supply to the hospitals, clinics and other places of need.
The Divisional Commissioner interacted with the personnel working in night shifts and hailed them as the real heroes of the nation who work from behind the scenes to save countless lives.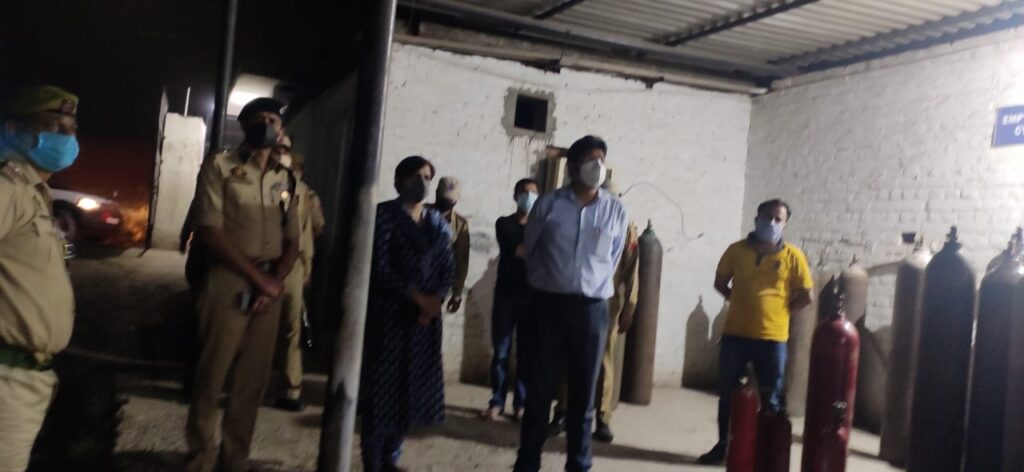 DDC Samba, Ms. Anuradha Gupta who was accompanying the Divisional Commissioner, echoed a similar sentiment and thanked the workers and other stakeholders for the selfless efforts and sacrifices being made by them during these hours of need.
Expressing satisfaction at the progress, pace and level of preparedness, Ms. Anuradha Gupta encouraged the workers to keep treading onwards – sure footed and with diligence – as superheroes do, during  adverse times and champion the cause of the society, often from behind the scenes.