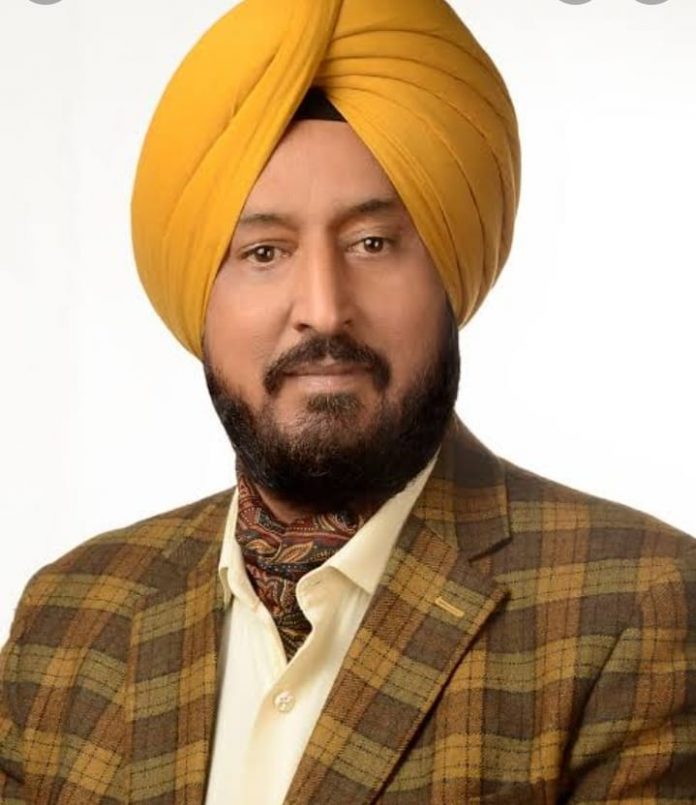 JAMMU, JUL 28: Popular Aam Aadmi Party (AAP) leader and District Development Council (DDC) Member Suchetgarh, Taranjit Singh Tony while alerting the people against the flash floods across Jammu has said that the present day flash floods are the result of massive encroachment of water bodies by some disgruntled elements of the society in connivance with the government officials. He appealed to the Lt Governor Manoj Sinha to address this sensitive issue on a war footing treating it as top priority. He stated this during his visit to flash flood affected areas including Chatha, Bhour Camp and other areas where he took stock of the damages caused by the flash floods here today.
In a statement issued to media after his visit, the prominent Aam Aadmi Party leader said that the encroachment of water bodies especially Nallahs and Khuds which is done by mafia being hand in glove with government officials exposes the tall claims of the Govt on creating a corruption free system. He asserted that this is the glaring example of blatant corruption resorted to by the authorities concerned at the helm of affairs in the Administration.
Taranjit Singh Tony said that Khuds and Nallahs provided the natural passage to the rain water during the rainy season whenever there were incessant rains even for over a week without effecting the precious lives and public properties. Unfortunately in absence of or even scarcity of such natural outlets to rain water a shower of a few hours causes extensive damage even in the posh areas of Jammu City. He asserted that flash floods will continue in every rainy season unless the water bodies are not restored and accorded the requisite space.
The AAP leader said that a few hours heavy rain of today has white washed the Governments tall claims about transforming the City of Temples into a Smart City. He said that the conditions in Jeevan Nagar, Chatha, Bhour, Satwari, Kalu Chak, Kunjwani and many areas in Jammu that witnessed flash floods today bear testimony to government's negligence and carelessness in dealing with sensitive issues pertaining to environment. He said if the rain continues for two more days in Jammu then undoubtedly the whole Jammu city will get washed away due to the said weather vagary. He asserted that despite highlighting such issues several times in the section of media but it's unfortunate that nothing has been done from the government side to resolve it.
Tony made a fervent appeal to the Lt. Governor Manoj Sinha to deal with the issue of encroachment of water bodies on priority basis and demanded stringent action against the encroachers of water bodies and guilty officials with whose connivance such encroachments take place.