Kathua: "Be the servant while leading. Be unselfish. Have infinite patience, and success is yours." Says the preserving soul. "Have that sort of energy, that sort of will; work hard, and you will reach the goal." Such precious thoughts and ideologies of Swami Vivekananda were honored as Govt HSS Nagri Parole in collaboration with NYK kathua celebrated the 160th birth anniversary of Swami Vivekananda, a spiritual genius of commanding intellect and power.
The event began with the lighting of a pious lamp by the dignitaries. DDC member Sh. Sandeep Majotra, BDC Chairman Sh. Kazan Chand, CEO kathua Sh. PL Thapa, DIET principal Sh. Nand Kishore, DEPO Sh. Kewal Krishan and a galaxy of other guests were present on the occasion.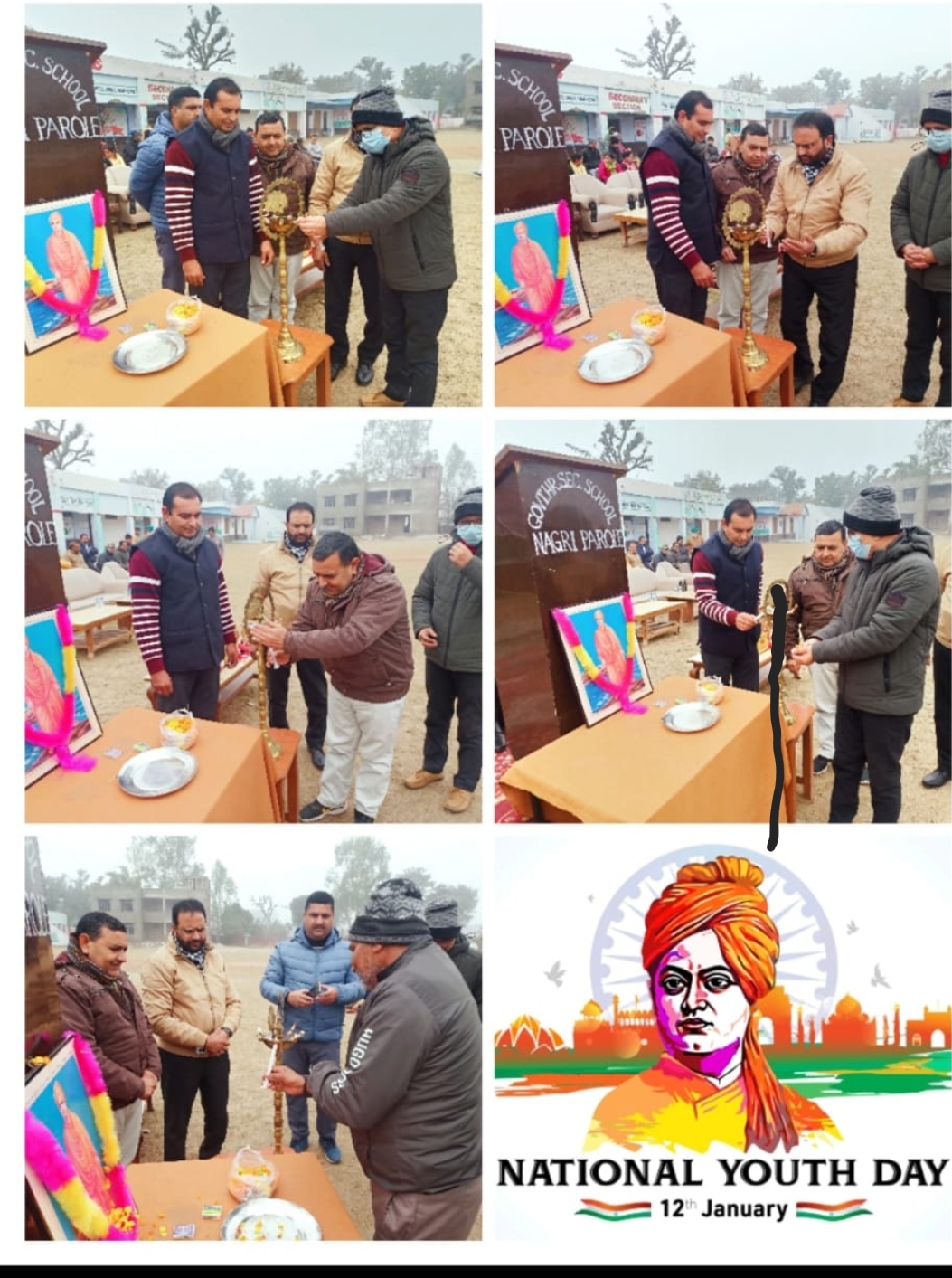 A programme filled with outstanding performances depicting incidents from Vivekananda's life enlightened the elated audience.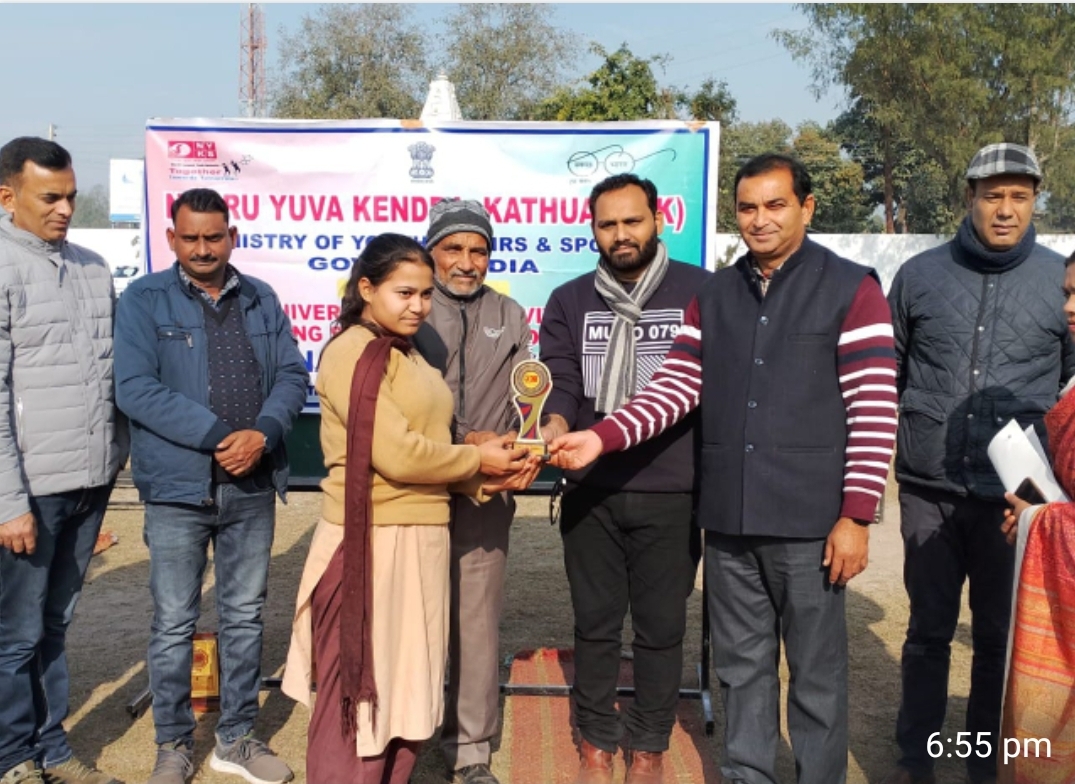 The enthralling performances by the children through songs, skits and recitation helped everyone to know about Swamiji's power of concentration, focus, his curious nature and his determination.
A declamation and painting competition was also organized in which a large number of students participated.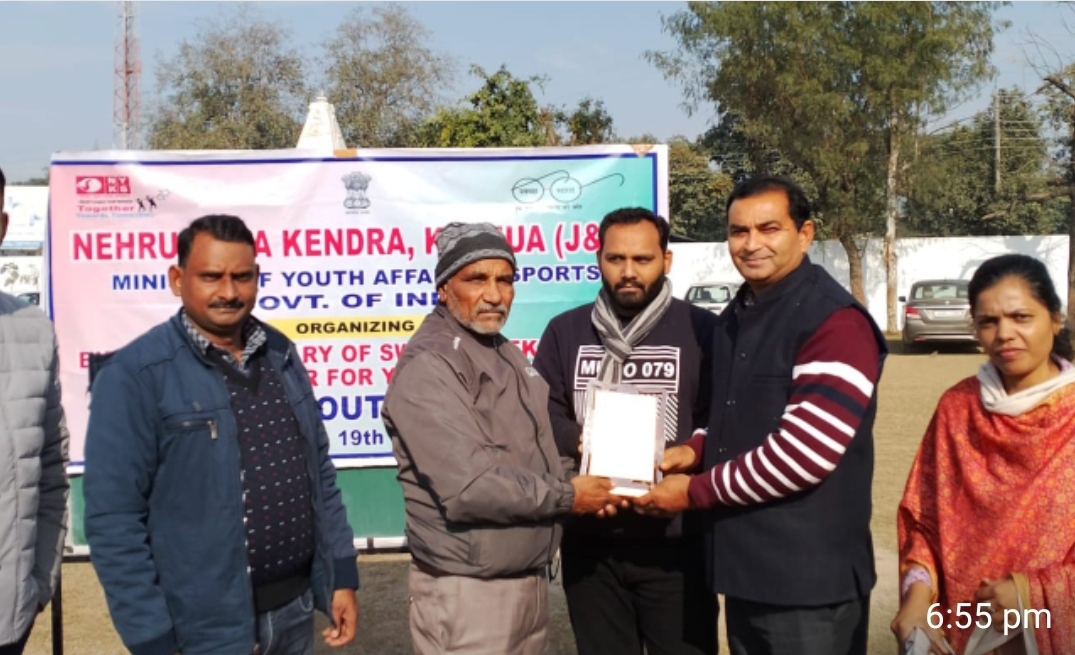 Judges who evaluated the performances were Sh. Tilak Raj (Sr. Lecturer in physics), Smt. Anita Sharma ( Lr. In English), Smt. Kumud Vashisht (Master).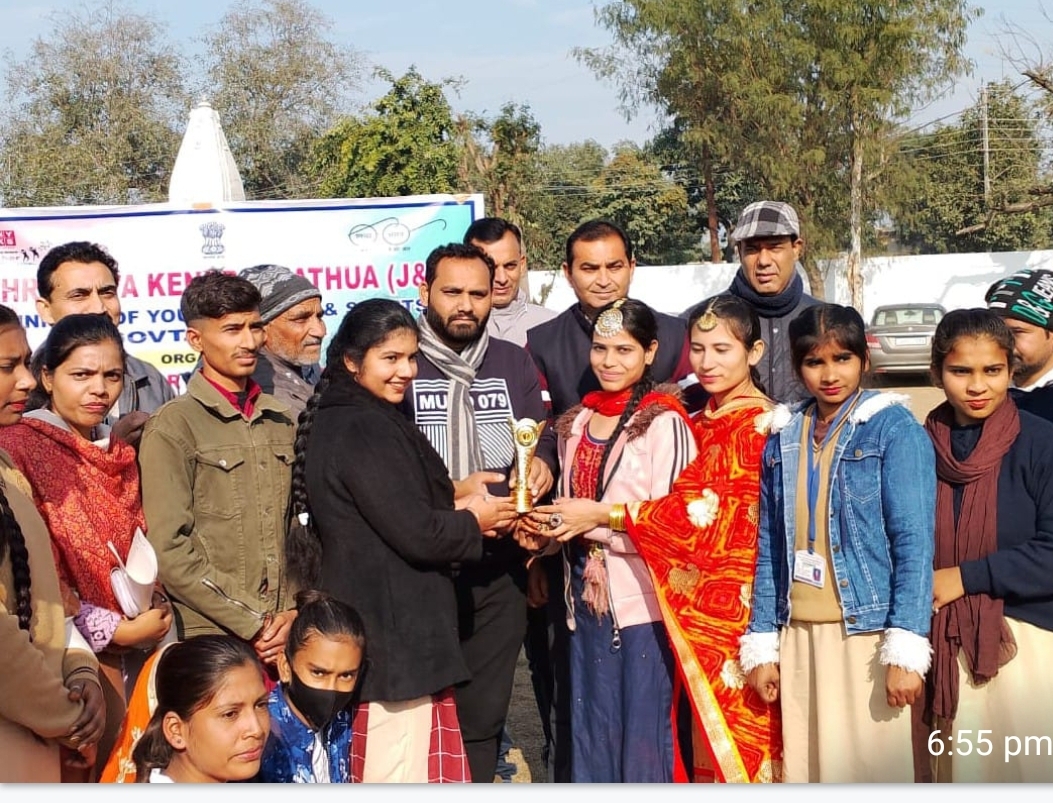 All the dignitaries spoke on the occasion and instilled a positive attitude, discipline and developed the creative and innovative potential of young minds.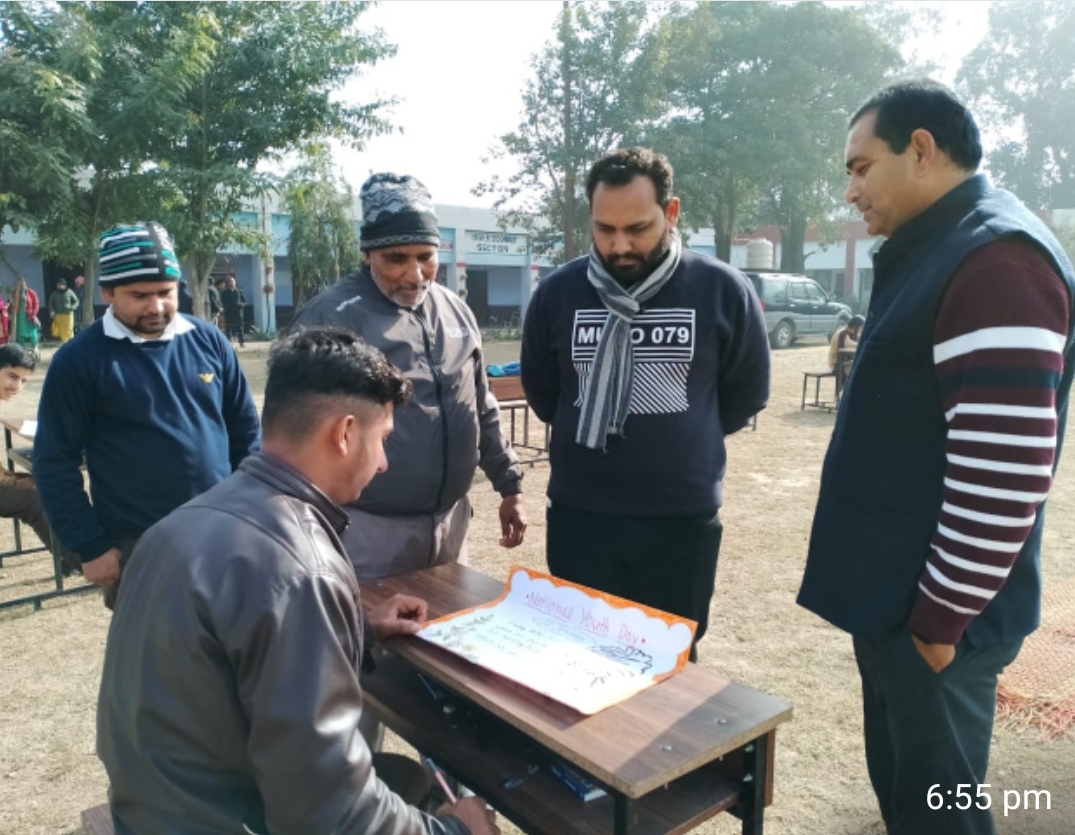 Vote of thanks was extended by Principal Sh. Jatinder Sethi. The proceedings of the event were coordinated by Sh. Ravinder Singh Sr. Lecturer in Education.