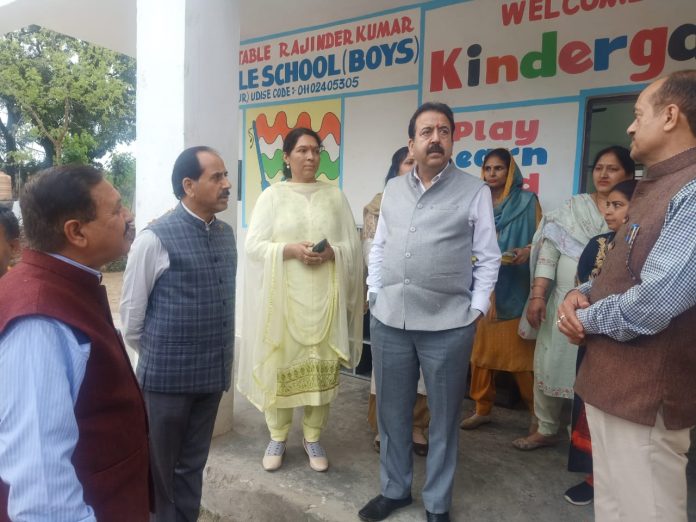 Today on 16th March 2023 extensive tour of Worthy Director School Education Jammu, Dr. Shri Ravi Shankar Sharma (JKAS) accompanied by Joint Director School Education Udhampur-Reasi Sh. Dhirendra Sharma (JKAS) , Deputy Director Planning Jammu (DSEJ) Mamta Sharma , Chief Education Officer Udhampur Sh Arvin Kumar Koul and AD Planning CEO Office Udhampur Sh. Darshan Kumar , was held at District Udhampur at Block Chanunta related to administrative inspection of various on – going projects such as construction of buildings, Establishment of Kindergarten and various other initiatives of the School Education Department.
The team first visited HSS Chanunta and inspected the ongoing construction work at Block A of HSS Chanunta and also Block B which was recently inaugurated by Worthy Lieutenant Governor JK UT through VC and handed over to the management of the School for sitting of class from new academic session.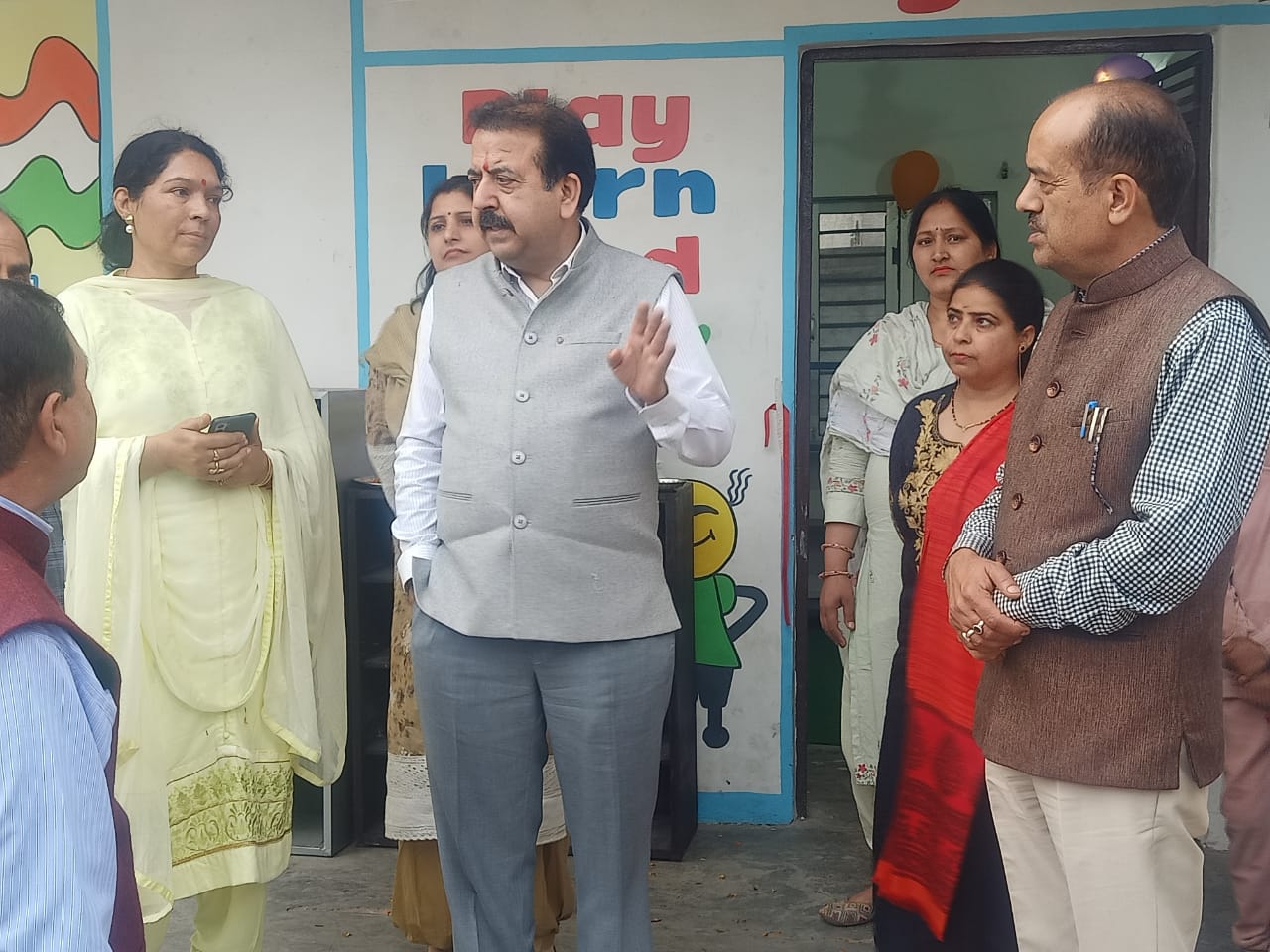 At GHSS Chanunta Director School Education Jammu addressed the public gathering and stressed on the importance of education and advised to implement various schemes on the ground for the welfare of the students by involving community mobilization. DSEJ also appreciated Chief Education Officer Udhampur for his dedicated efforts which he puts for the welfare of students and Teaching community.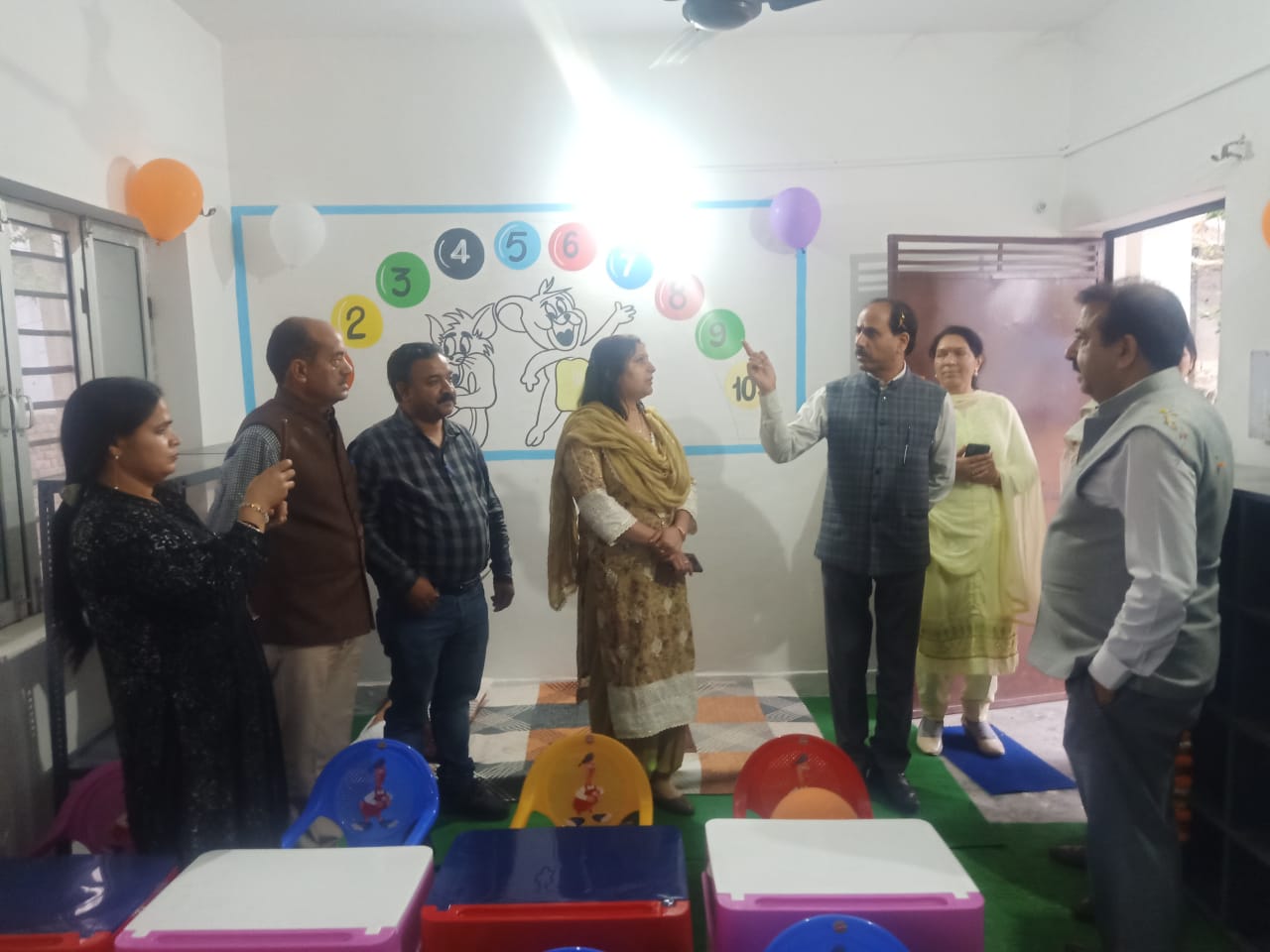 Inauguration of Kindergarten was also done by the Worthy Director School Education Jammu, in the premises of GMS Patli, GMS Bhugterian, GMS Chanunta, and GMS Nagrota & GMS Sansoo and dedicated the said KG Classes to the students of Pre- Primary Classes from the new academic session 2023-24. The officers stressed on the importance of KG classes/Pre-Primary classes as it is the foundation of learning and also KG classes are basic foundation for the children as per NEP 2020.
The Concerned officers also visited to the HSS Garhi, where they inspected the remodeling of the infrastructure of the school which was under construction at the cost of Rs eight Crore under the agency of PWD R&B Udhampur
The team also made administrative inspection in various other schools including MDM, examination centers and self defence training, School safety &security and highly satisfied with the its implementation on the ground.