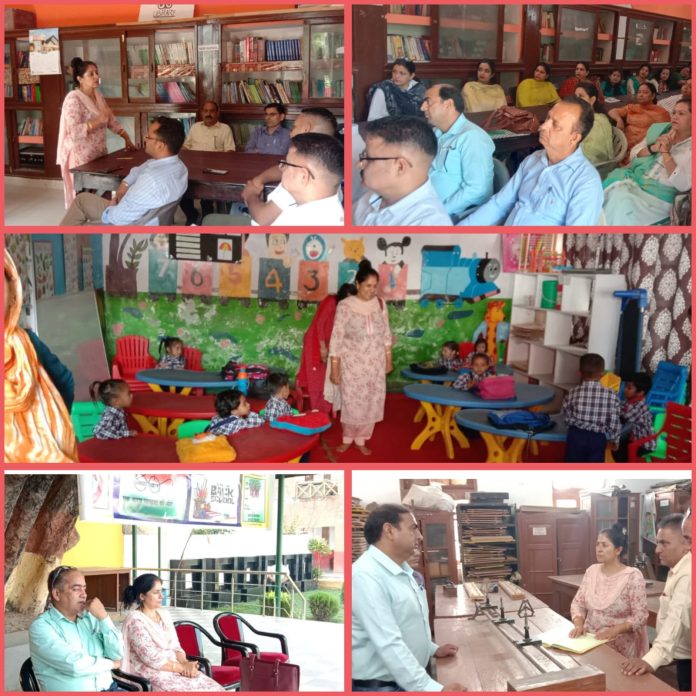 Today on 29-05-2023 District Education Planning Officer Udhampur Smt. Girija Challu visited SIKSMHSS UDHAMPUR and inspected the morning assembly and overall working of the school.She was accompanied by the Incharge Principal of the school Sh Pawan Kumar . She attended the morning assembly and recited the National Anthem with the students and staff members.Morning assembly was conducted by PEACE HOUSE under the guidance of House incharge Sr. Lect. Sh. Bharat Bhushan and overall supervision of the Principal Sh.Pawan Kumar.
Later she visited Kindergarten section and interacted with the kids. Thereafter she inspected science laboratories of institution and directed the concerned to maintain the proper record and keep the laboratories in good condition.
She also held meeting with all the staff members in the library of the school and gave instructions regarding very serious issue of drug abuse and directed the principal to remain vigilant for the welfare of the student and do not allow anybody to enter the school without any reason .In this regard a circular was also issued stating that before and after school hours no outsider should be allowed to enter the school premises.