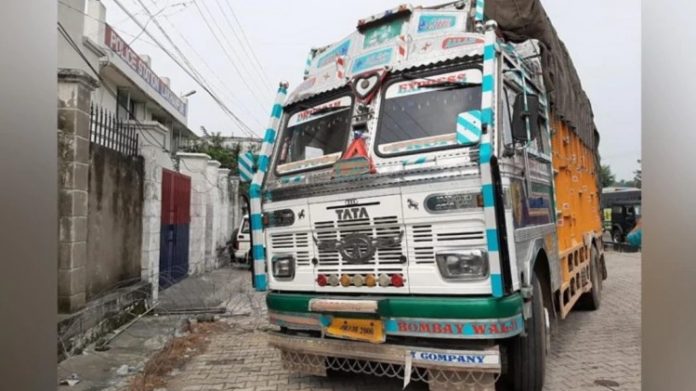 Kathua/Jammu, September 12: Three men suspected to be militants were arrested with six AK-47 rifles in Kathua district of Jammu and Kashmir on Thursday, a senior police officer said.
A truck was intercepted at 8 am on the Jammu-Pathankot Highway at Lakhanpur and during checking six AK-47 rifles were seized, Inspector General of Police, Jammu, Mukesh Singh said.The truck was on its way to Kashmir from Bamyal area of Pathankot, he said.
Further search of the vehicle is under way, the IGP said, adding that the three arrested men, who hailed from Kashmir, were being questioned.
It is believed that either of these suspected militants infiltrated from across the International Border via Bamyal border in Pathankot with the help of over-ground workers to the Kashmir Valley, they said.
Police will brief the media in the afternoon. Sources claim that these men were planning to execute a major strike.
Meanwhile, Punjab Police have rushed a team of state special operation cell (SSOC) to Kathua for joining investigation in the recovery of AK-47s from a truck originating in Punjab.
Besides, the Pathankot police is already following the leads.
DGP Dinkar Gupta in Chandigarh said, "We have dispatched an officer from SSOC Amritsar to join investigations being done by J&K Police and our senior officers are in touch with their J&K counterparts to take the matter forward." With PTI