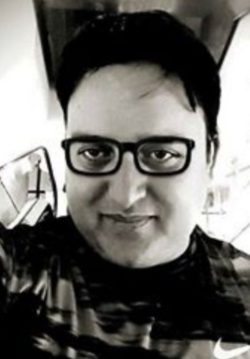 Demographic distinctions and dissimilarities are prevalent all through the world Based on various ethnic identities,language,colour,religion and so many identity factors.population is itself a fascinating phenomenon which constitutes the human world divided in to multiple groups based on a specific way of life and cultural ethos.These group identities vary from one continent to another which is further divided into multitude of tribes and caste,later being the specific trait of Indian subcontinent.
The schedule caste and schedule tribe were specifically designated terms to denote those ethnic groups in india which remained neglected,secluded and disconnected with the general society.This specific schedule term was inserted as a temporary constitutional provision for ten years from the date of promulgation of constitution so as to bring these groups in to mainstream ending their backwardness and exploitation.but the political bickering and caste-tribe based politics itself became the deciding feature ,getting solidified with each passing day.though caste is peculiar feature of chathurvarna system of Hinduism But tribe is mainly based on peculiar way of life mostly practiced in detached ,separate and forest based dwellings taking their wholesome commonality around the world.
According to latest 2011 census tribals constitute more than 100 million (8.7%)population of india with maximum concentration in Madhya Pradesh,jarkhand,Mizoram ,Meghalaya ,Andaman and other eastern states of india.Despite all the constitutional provisions ,there is a Rampant increase in violence and discrimination against schedules castes commonly known as Dalits and schedule tribes.Even after the incorporation of article 17 of fundamental rights which prohibits any kind of discrimination against any individual ,the magnitude and graph has not declined anyway.most of the amendments and changes in the constitution during the last few decades has not been able to lower atrocities and violence against the tribal people.the schedule casts and schedule tribe prevention of atrocities act 1989 clearly describes in the fallowing words
"despite various measures to improve the socioeconomic conditions of SCs & STs, they remain vulnerable. They are denied a number of civil rights; they are subjected to various offences, indignities, humiliations and harassment. They have, in several brutal incidents, been deprived of their life and property. Serious atrocities are committed against them for various historical, social and economic reasons."
These ethnic groups have been the worst victim of organized and state apathy owing to trespassing in their habitat,depriving them of forest and grazing rights,sexual exploitation,land grabbing,enforced slavery ,child labor and plethora of other abuses to which they have been subjected to with impunity.The construction of houses by retired bureaucrats and army officers in their habitats,industrial intrusion in their habitat,hunting and drug mafia,repressive state laws,land encroachment and their deliberate push to illiteracy has subjected them to umpteen miseries by political parties and their own leaders for vote bank politics.The irony of the fact is that they are worst effected groups of violence even in the states where are they are in majority like MP ,Rajasthan,UP and other states as well.The destruction of their natural life style and exploitative practices by different agencies has left these vulnerable groups in lurch.
Gujjar and bakarwal, a major ethnic nomadic people of j&k belongs to the same genre which constitute 11.9 %,more than three and half million population of the state.while Gujjars are mostly involved in agriculture and cattle rearing,bakarwals are the migratory people who rear sheep and move to mountains during summers and Himalayan plains during winters.These two tribal groups apart from the problems of daily lives are subjected to many atrocities and social stigmas.Though Gujjars have comparatively progressed due to their presence in different institutions and bureaucracy but most of the tribal people are languishing in social,political,economical and educational trauma.Due to their scattered population,state appeasement policies for select coterie,vote bank exploitation and negligible educational ratio,they have only increased in numbers with no significant advancement on progressive parameters.These poor people have been the worst sufferers during turmoil in the state being subjected to killings,torture,abduction
during their seasonal migrations from both the sides of state and non state actors.
The recent unfortunate incident in Rassana village of Kathua district is itself the depiction of gory picture of violence against tribals in which an eight year old girl was abducted and tortured for several days with allegedly least concern from the executing agencies and finally hackled to death with broken bones and lacerated body.These incidents is the depiction of a very larger picture of state apathy towards tribal people.All constitutional provisions and legal protection remained incapacitated to end discrimination against tribal people.the tribal leaders who have entered the political arena have unfortunately used these communities just for their political ends with cursory gestures of hostels and scholarships.This disconnect,deprivation and corruption at different levels have left these communities to be depressed and deprived.
Although the modern technological advancement and education has given a great impetus to their upward mobility in the system but still major chunk of the people is deprived of Basic rights and amenities .The changing pattern of governance and rotation of political elite adversely effects these groups who become prime targets of violence by parochial elements. india can't progress unless and until an inclusive approach is not adopted for the progress of unprivileged groups and minority communities.The state Laws will remain a bookish tool lest they are enforced on ground with out any discrimination and appeasement approach.The need of the time is to change the mental & moral outlook of the people than increasing the pages of law books.besides tribal leaders and those members of the community who have excelled in various fields should increase the horizons of their empowerment beyond scholarships and reservations lest they remain vulnerable and exploited lot of the society.