Panchkula/Chandigarh, May 21 : Anti-Terrorism Day was observed at the Haryana Police Headquarters complex in the presence of Director General of Police (DGP), Haryana Sh Manoj Yadava and other senior Police Officers here today.
On this occasion, DGP Sh Manoj Yadava administered the pledge to a large number of staff members who attended the pledge ceremony.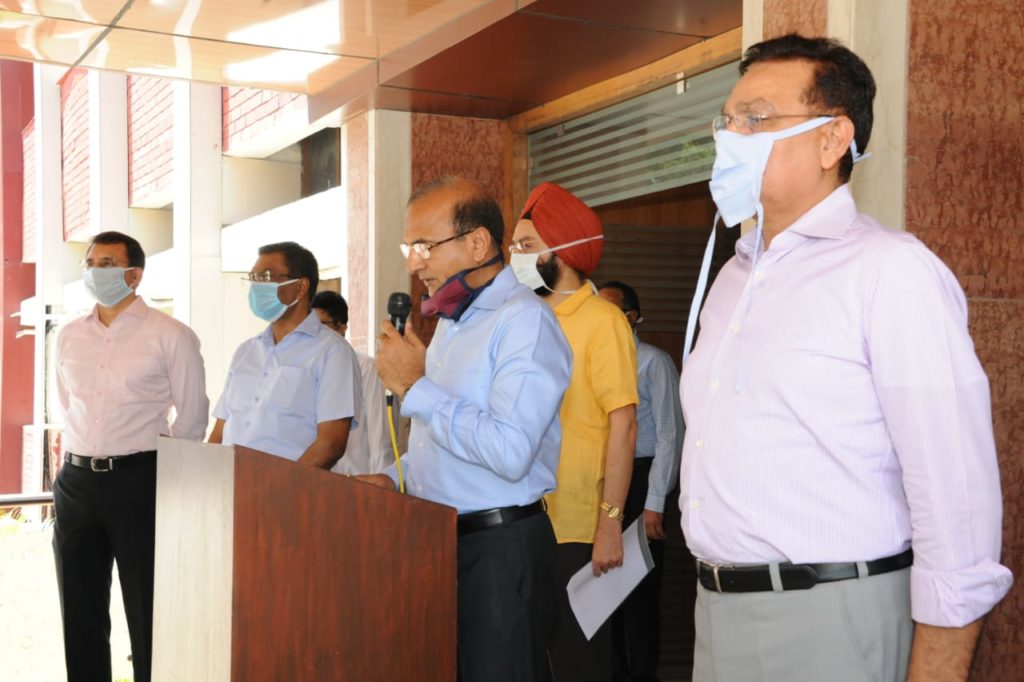 The pledge read, "We the people of India, having abiding faith in our country's tradition of non-violence and tolerance, hereby, solemnly affirm to oppose with our strength, all forms of terrorism and violence. We pledge to uphold and promote peace, social harmony and understanding among all fellow human beings and fight the forces of disruption threatening human lives and values".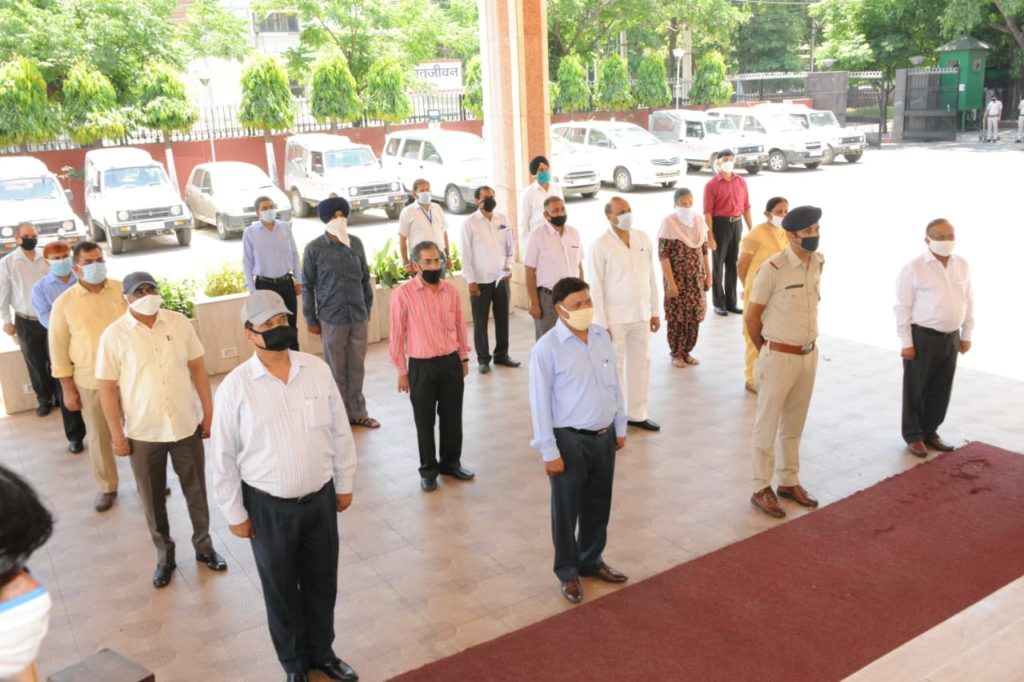 Among others present on this occasion include DGP Crime Sh. P.K. Agrawal, ADGP Admin & IT, Sh A.S. Chawla, ADGP (Law and Order), Sh. Navdeep Singh Virk, ADGP CID Sh. Anil Kumar Rao, CP Panchkula, Sh. Saurabh Singh, IGP CMFS Sh. Rajinder Kumar, DIGs Sh. Rakesh Arya, Satender Kumar Gupta and other officers and officials posted at Police Headquarters.