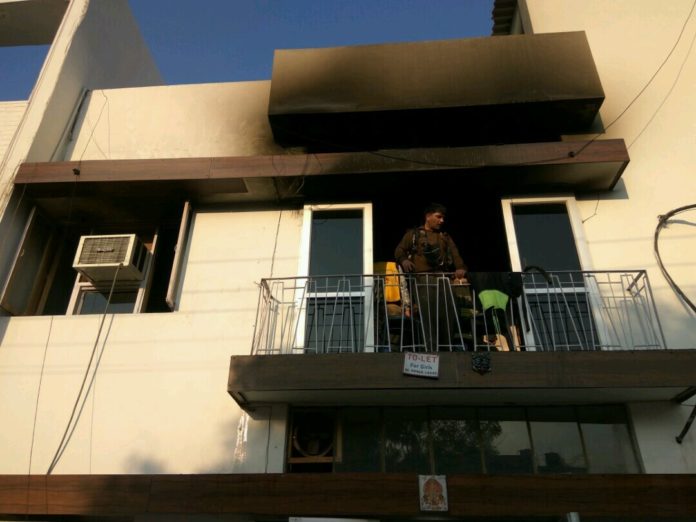 Chandigarh, February 22: Three girl students were killed on Saturday after a fire broke out in a PG accommodation in Sector 32, officials at Government Medical College and Hospital said.
As many as 36 students were putting up in the building. At the time of the incident, most of the students were out of the house.
Two students jumped from the window of a washroom to escape the blaze, the police said. Several fire safety violations have been found by the fire officials in the building.
Even as the police said the cause of the fire is yet to be ascertained, it is learnt that one of the girls was charging her laptop when its adapter caught fire.
The girls, aged 19-22, have been identified as Muskan, Riya and Prakshi
They were staying as paying guests on the first floor of the building, Chandigarh Superintendent of Police Vineet Kumar said.
There was an irregular construction on the top floor of the building.
Four fire tenders were pressed into service to put out the blaze. — With agency inputs