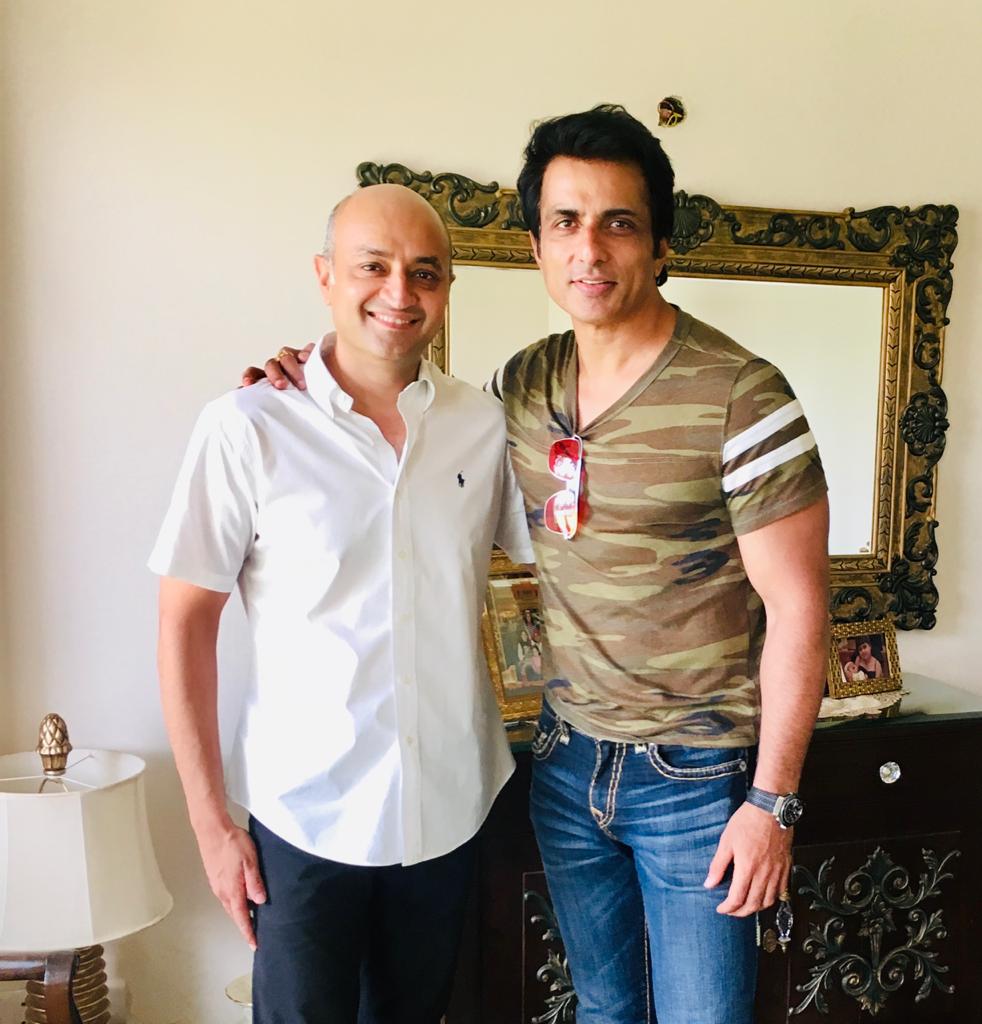 Chandigarh/ Haryana, 25 August: Post pursuing many noble gestures along with Sonu Sood, Karan Gilhotra, a young entrepreneur and philanthropist based in Chandigarh, both initiated a selfless drive with the help of friends to facilitate the online education of the underprivileged students struggling to study due to economic constraints. Kick‐starting the campaign today with the first initiative in Morni, a remote town in Haryana, Karan provided smartphones to the students of a Government school in the area after coming to know about the heart‐wrenching story of the students' plight. Both Karan Gilhotra and SonuSood addressed the students in a virtual event after delivering the smartphones. Karan Gilhotra, a close friend of SonuSood, is also the Chairman of PHD Chamber of Commerce and Industry in Punjab. During the Covid crisis, Karan has come forward to help Sonu in facilitating many such noble causes. Few such initiatives include sending a tractor to the Andhra farmer and extending support in adopting the four children who lost their parents in the Punjab hooch tragedy. As par a recent survey conducted by the National Council of Educational Research and Training (NCERT), around 27 percent of students do not have smartphones and laptops to access the online classes and almost 84 percent of students use smartphones for online classes. Post the nationwide lockdown, majority of the schools across the country are conducting online classes and expect students to attend classes via video conferencing.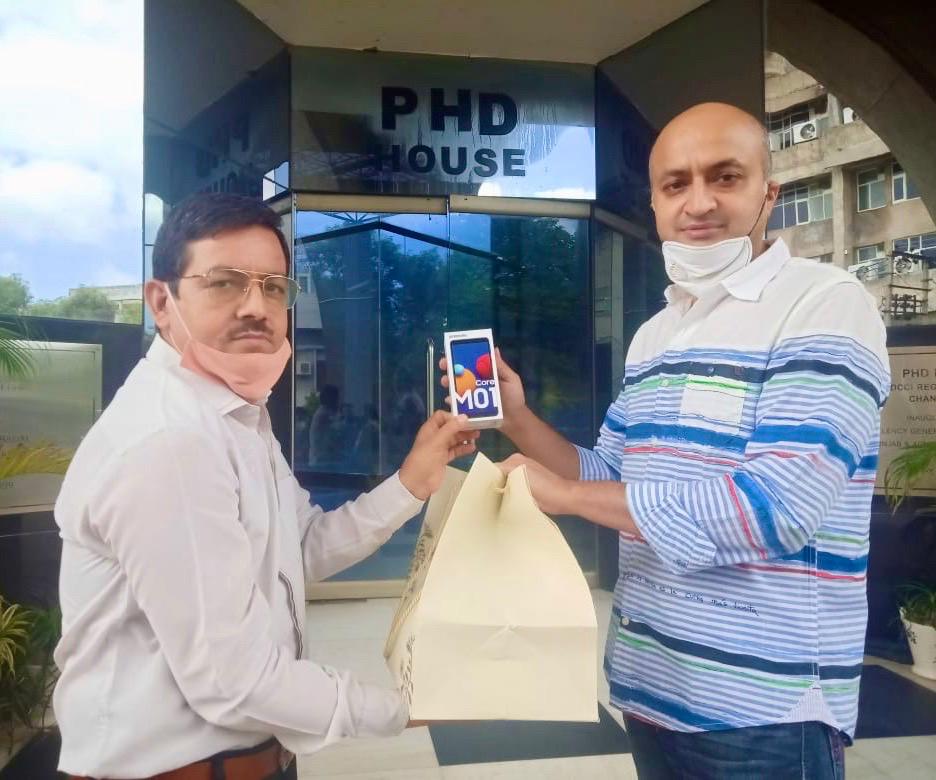 Addressing the students of the school in a virtual event, Karan Gilhotra, said, "I am highly inspired by my dear friend SonuSood who has set an example for the mankind by going above and beyond in his efforts of kindness and generosity. When we came to know about the students in Morni (Haryana) travelling miles to access a smartphone, we were taken aback and could not wait to help these kids. We hope that this minuscule endeavour of ours will go a long way in enabling the students and schools to continue uninterrupted learning. We will try our best to target more such children across cities."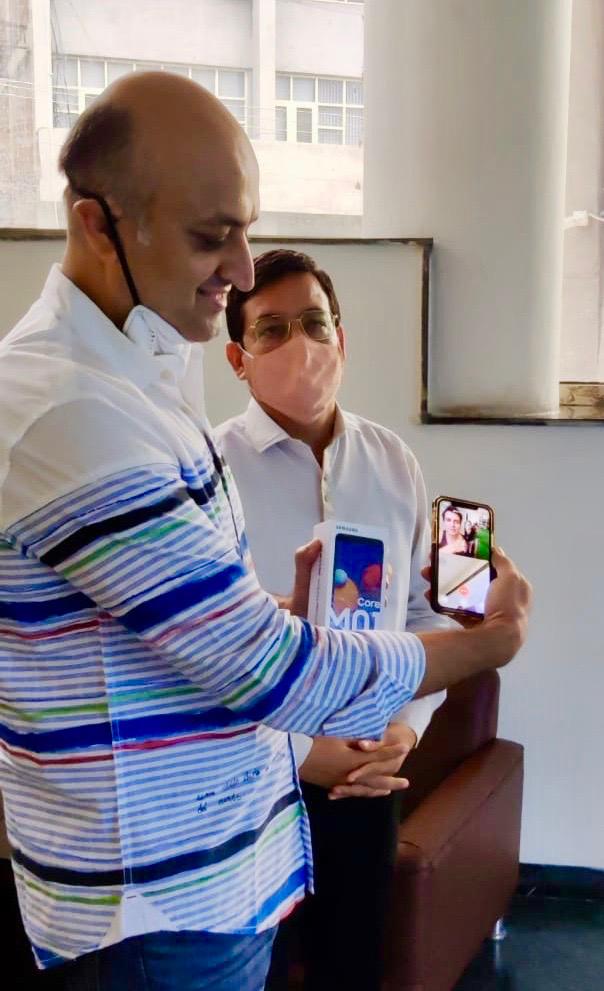 Lauding Karan for this selfless gesture, SonuSood, an actor and a real‐life hero, said, "Educating the youth and preparing them for the future is our primary responsibility. I am happy that we could do our bit to help these students. I truly value Karan's contribution in coming forward to support and encourage these children in pursuing their online education. He has been a great pillar of strength for me and needs a special mention for his selfless contribution during the crisis."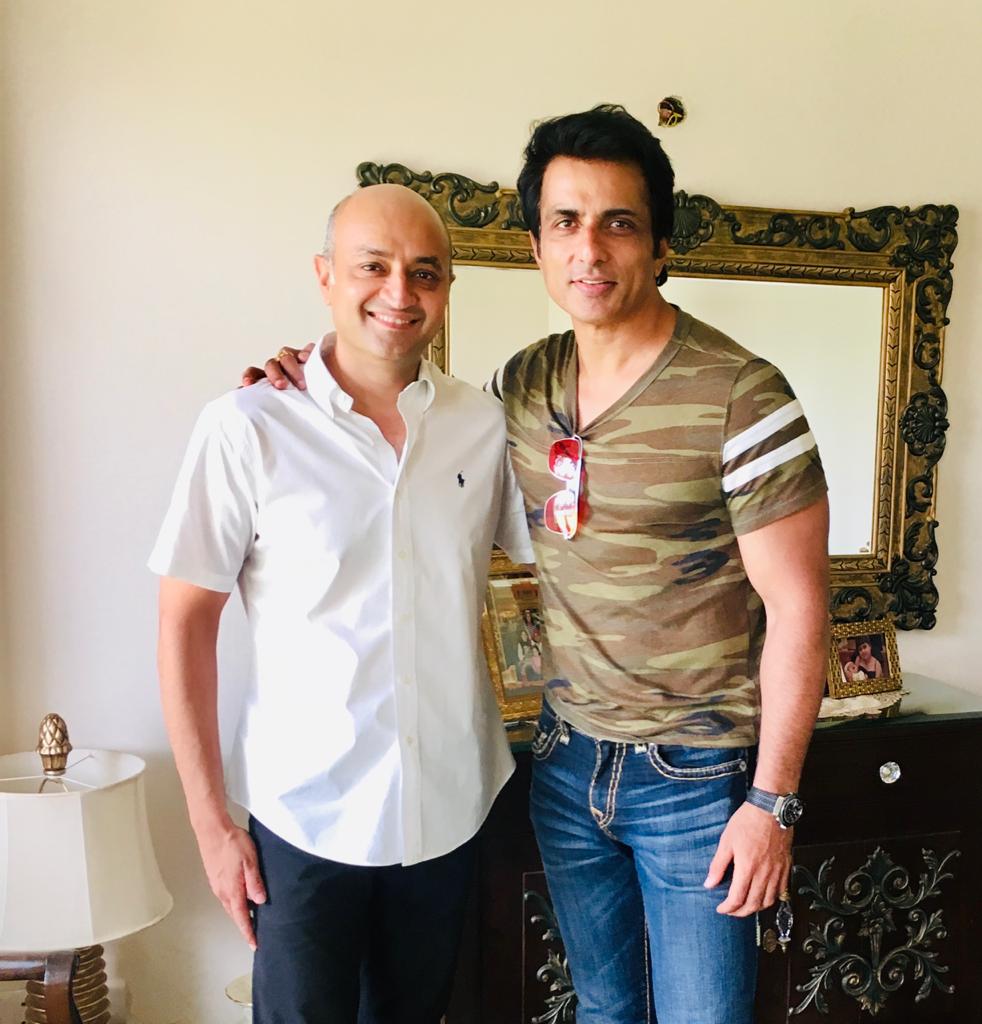 Principal of the Government Senior Secondary School, Pawan Jain, Koti (Morni), mentioned, "There are about 190 students in the school and close to 20 percentdo not have a smart phone. In these trying times, parents have no funds to purchase a smartphone for the children. It is heartening to see how SonuSood and Karan Gilhotrahave come forward to support these students. We sincerely thank both SonuSood and Karan Gilhotra on behalf of the school, parents and the Department of School Education (Haryana)."An integral part of Sonu's heroic journey, Karan joined hands with Sonu during the Covid crisis to help the mankind in these testing times. Recently, Karan helped Sonu in pursuing the noble gesture of sending a tractor to the Andhra Pradesh farmer to plough the fields. He also extended his support to SonuSood in offering support to the four orphans of Punjab who lost their father and mother in the Punjab hooch tragedy. Along with these, there are multiple such initiatives taken by Karan and Sonu in helping the poor and needy. The list is endless. Karan was also awarded with state honours as a Corona warrior by the Governor of Punjab and Chandigarh Administration for his contribution to the humanity during Covid.