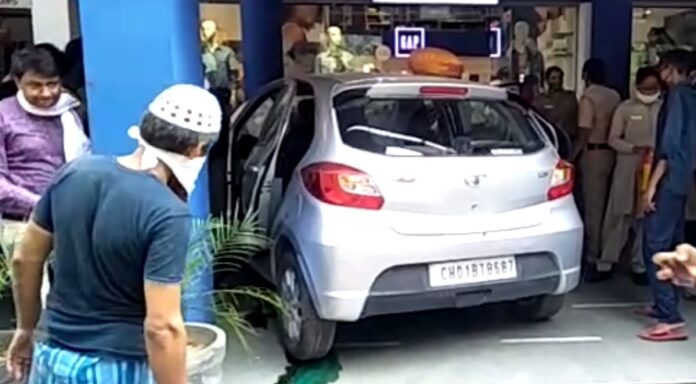 Chandigarh, June 29: An out-of-control car reportedly rammed into a pillar outside a showroom in Sector 17 in what is one of the rare instances of road mishap in an area where vehicles are strictly prohibited.
The accident occurred near Neelam Theatre. Finer details of the incident are still sketchy, but photos and videos taken at the scene show that the car hit a pillar just outside the clothing showroom, narrowly missing the glass panes of the shop front.
The driver is believed to have suffered only minor injuries. Photos showed that the car's windshield was broken and the front portion was severely damaged.
Police are investigating the incident, sources said.
The area outside shops in Sector 17 is reserved for pedestrians.