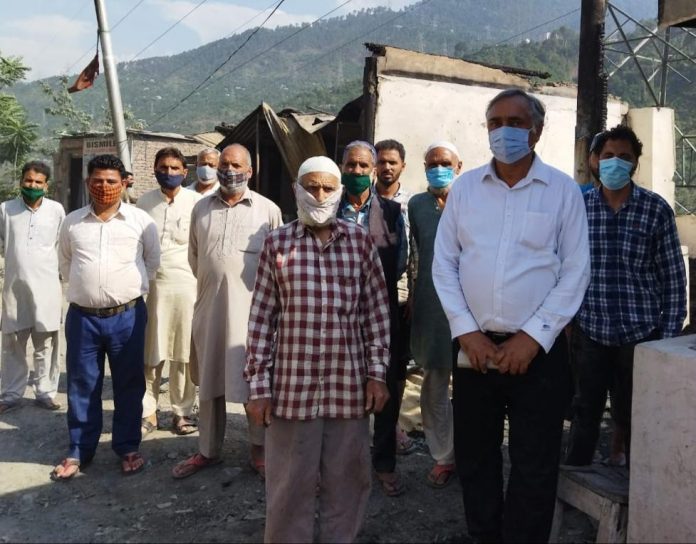 RAMBAN: Ashok Kumar Former MLA Ramban has urged the DDC Ramban to immediately provide financial help and said that food items should be provided to recent fire affected families whose five shops have been completely damaged by fire along with their belongings. Ashok has further said that the families were totally dependent on these small shops and tea stall. After this destruction they have financial crises. So Ramban administration should take immediate steps to financially help these affected families.
Ashok has further stressed on Ramban Administration that food items such as rice, dal, atta should also be provided to fire affected families as they have no money to purchase food items at this critical time when covid 19 second wave lock down has also crushed their business and now fire has finished their work completly.
Ashok has demanded that there should be fire Brigade services at least three places on National Highway 44 so that one could control fire instantly.