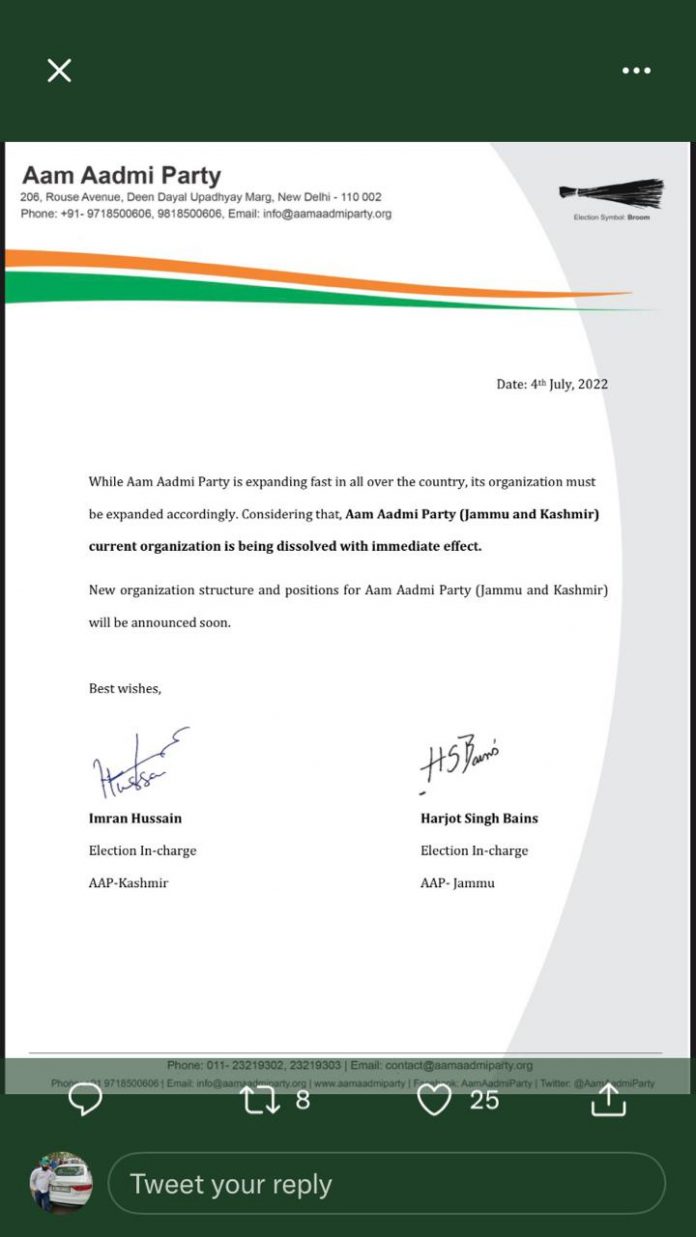 Jammu: AAM AADMI PARTY ( J&k ) on Monday dissolved it's current organisation with immediate effect.
The move is aimed at accommodating the newly joining members.
Letter issued by the party and in possession with Paigaam reads, " New organisation structure and positions for Aam Aadmi Party( Jammu and Kashmir) will be announced soon.