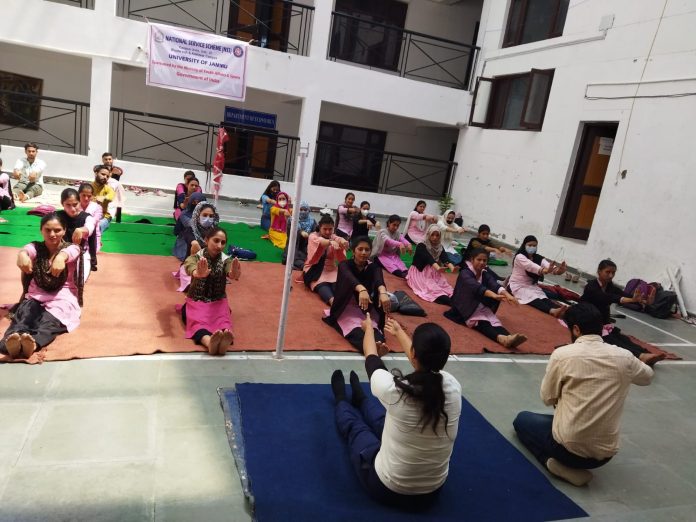 Bhaderwah April 28 : One day Yoga Workshop was organised by NSS unit 07 Bhaderwah and Kishtwar Campuses at Bhaderwah campus, University Of Jammu in collaboration with the office of BMO Bhaderwah here today.
Dr Deepika Sharma and Dr. Heenu (CHO) were the resource persons who conducted the whole session.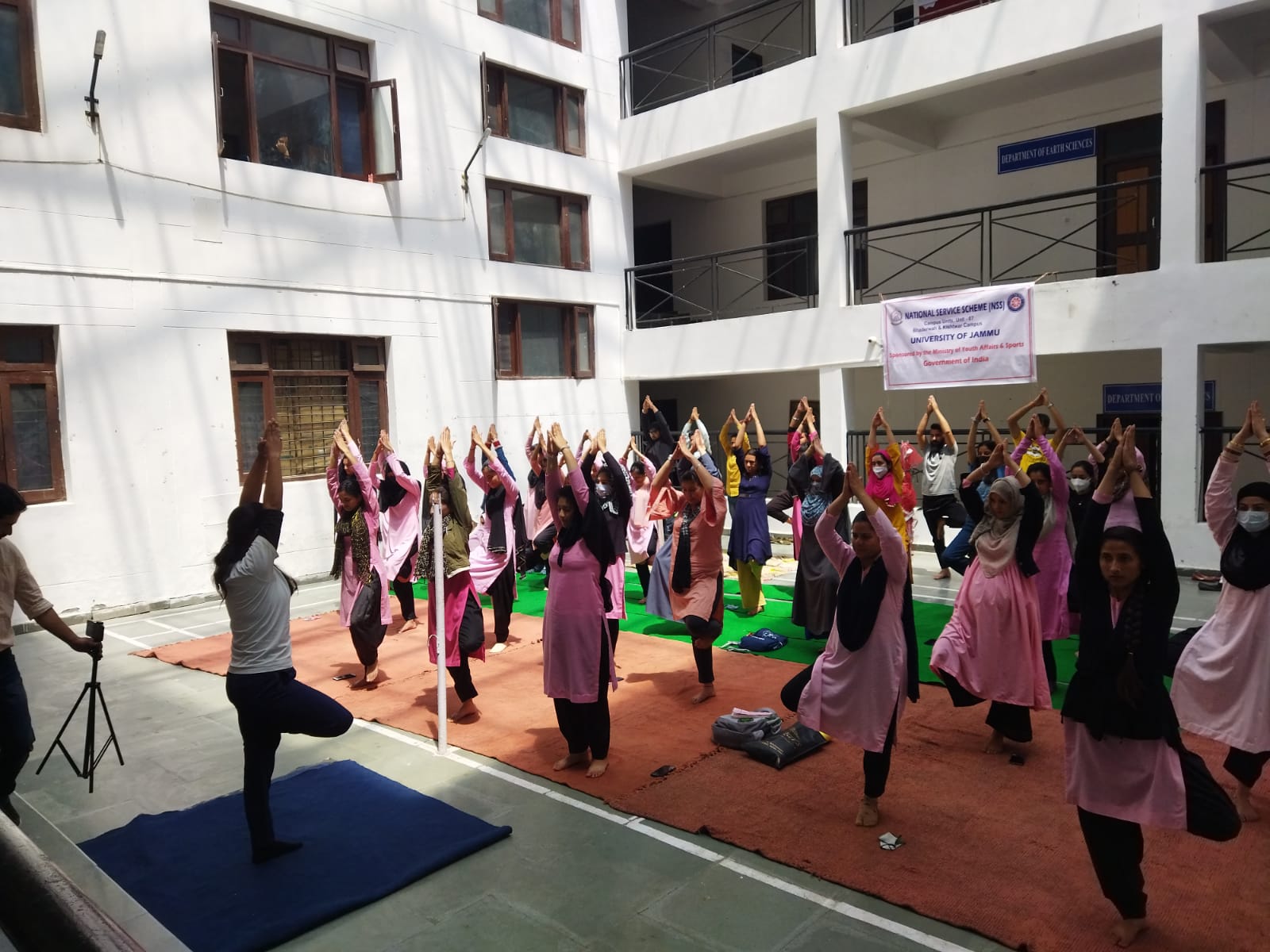 Dr Subhash Chander, Head Department English, Bhaderwah Campus and PO NSS Unit 07 gave the welcome note and felicitated the guests with the green potted plants.More than 50 volunteers participated in the event and performed different yoga aasans as directed by the resource persons.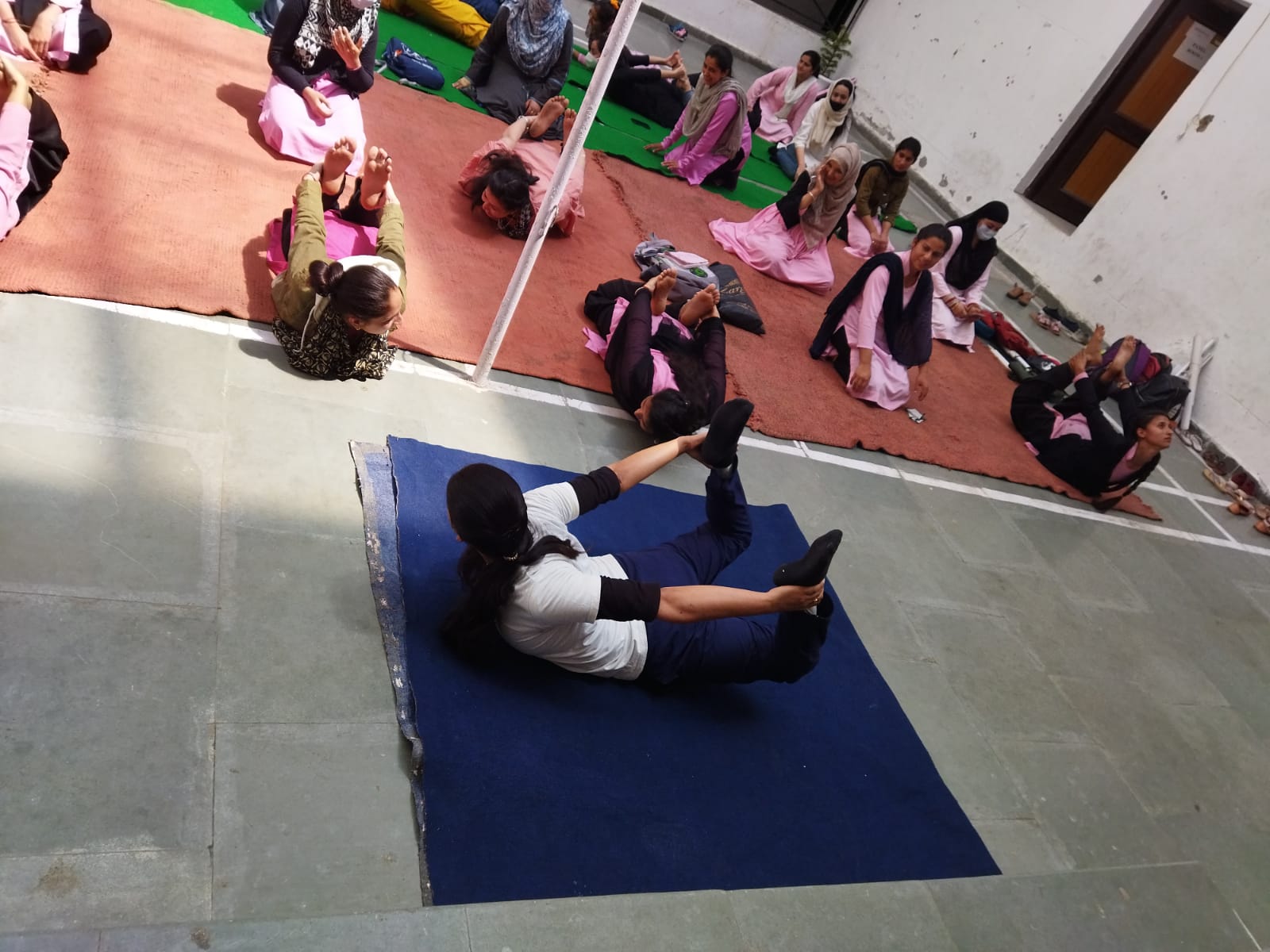 Dr. Rakesh Sharma presented the formal vote of thanks.