Jammu 14th Sep 2023.Central Body Jammu of All J&K +2 PSC Lecturers' Association raises funds for an ailing fellow and handed over him a cheque of 4 lac rupee.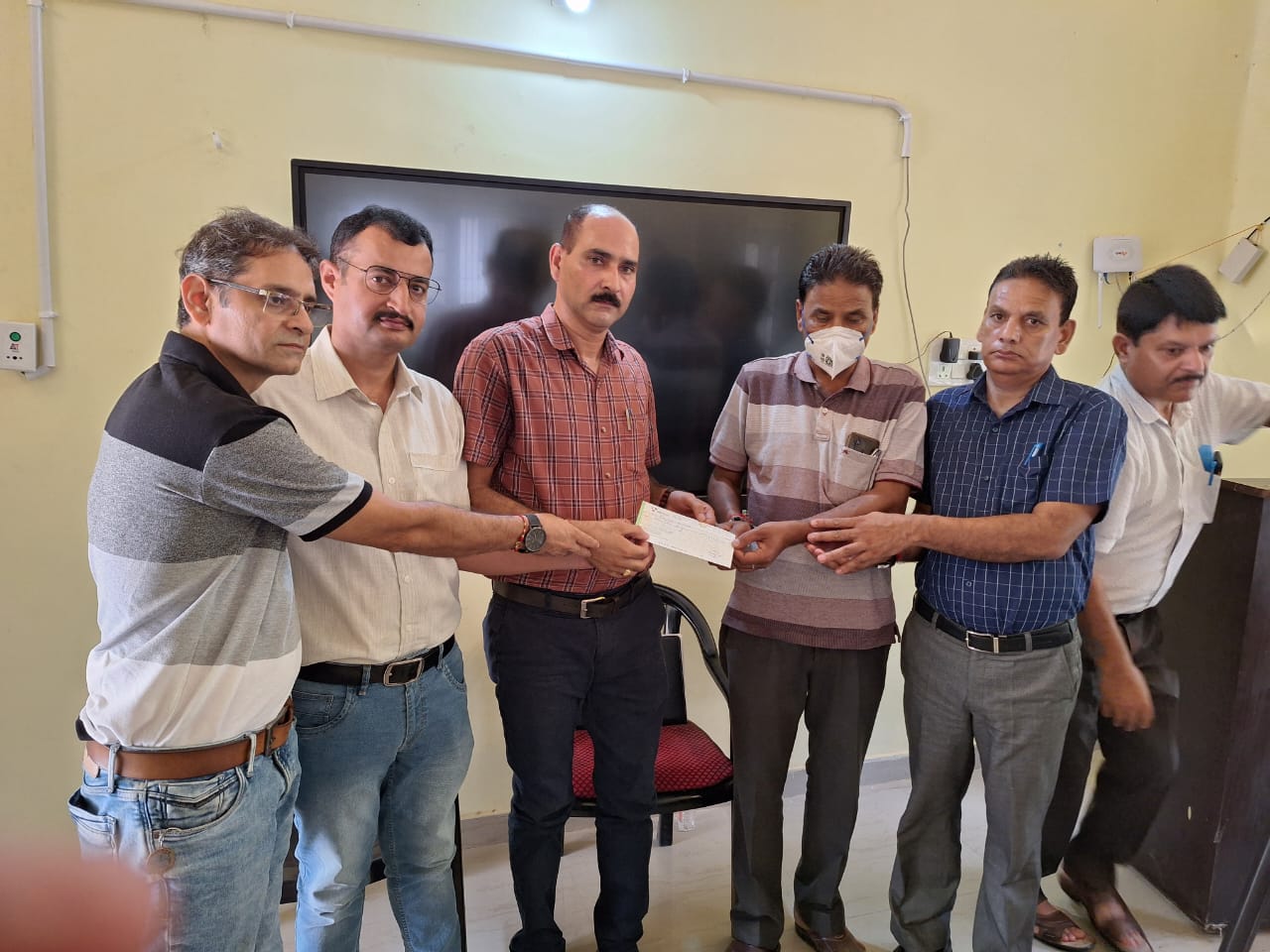 M A Katoch , the General Secretary of the association in a press statement said that Manjeet Chib the President of the association in a central body meeting handed over a cheque of 4 lac rupee to Rajesh Kumar an Urdu lecturer suffering from severe kidney disease . M A Katoch said that PSC Lecturers' association is working on different fronts and working for the welfare of its cadre members is one its main objectives. Lecturer welfare Fund and its utilization and distribution during crises or emergency is one the attractive principle of the constitution of lecturers' association otherwise.M A Katoch said that on the appeal of the leadership, the member of the association has responded positively and donated about 4 lac rupee for the fellow member who has to go for kidney transplant requiring huge amount. In a short span of three days an amount of about 4 lac was credited into the official account of the association which is a matter of pride that lecturers came forward to help their fellow/ colleague to such an extent, he added.
M A Katoch extended sincere gratitude to cadre members and Kashmir Wing leadership for showing great concern and giving positive response to the appeal of the association. The way every single member of the association including +2 principals have contributed for an ailing fellow is exemplary and praiseworthy which reflects the unity,integrity,fellow feeling and spirit of oneness that +2 lecturers have, he further added.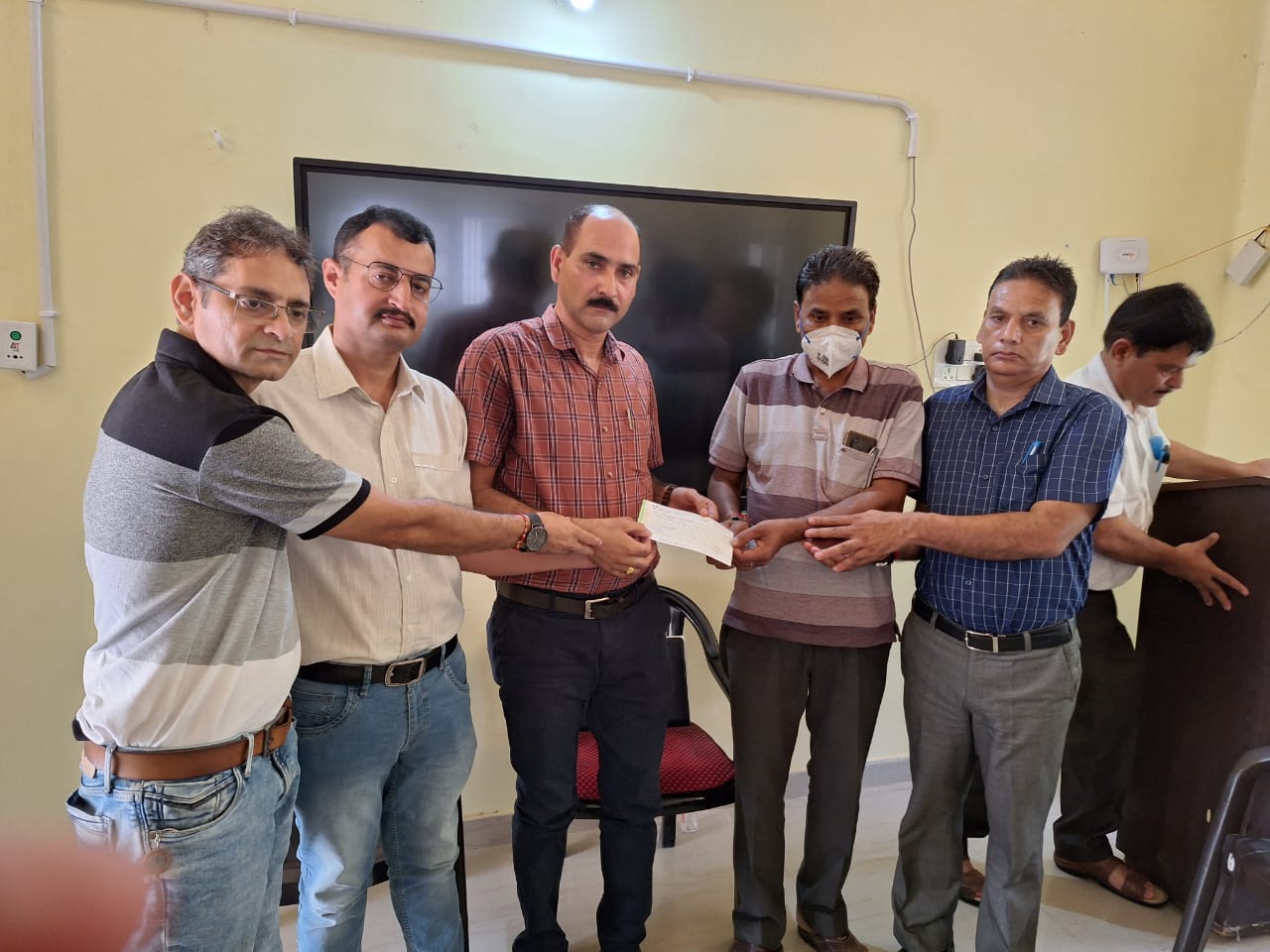 M A Katoch also sought heath welfare of Rajesh Kumar on telephone. Rajesh Kumar also thanked association and lecturers for financial as well as moral support. Manjeet Chib in his message also thanked cadre members for responding positively and contributing to the noble cause of helping fellow member. Chib said that PSC lecturers' association works not only for the issues of the cadre but for welfare,integrity,dignity and lost glory of +2 cadre. It is pertinent to mention here that this philanthropic move and sympathetic attitude of the association under the leadership of Manjeet Chib is being highly appreciated by the civil society as well.