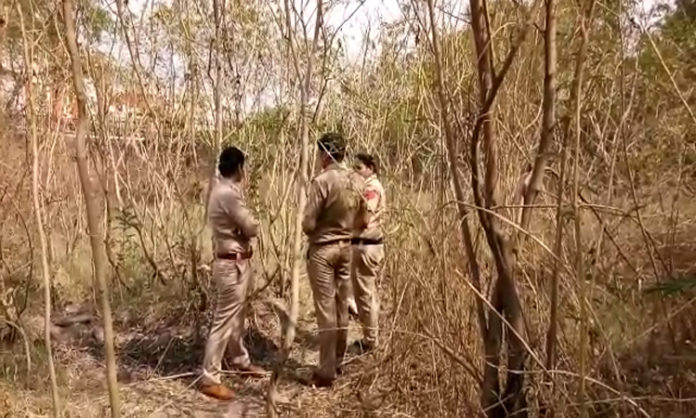 Panchkula, May 13:A five-year-old girl was allegedly raped and murdered in broad daylight in a vacant land near a government school in Sector 14 on Monday.
The incident came to light at about 2 pm after the parents of the girl started searching for her and saw her body lying in the vacant land. On the parents' intimation, the police reached the site. Senior officials, including Deputy Commissioner of Police Kamal Deep Goyal and Assistant Commissioner of Police Nupur Bishnoi, also reached the spot. A forensic team also arrived to take the possible fingerprints of the accused.
The incident had occurred about 100 yards from the strong room located in Government College for Women where electronic voting machines (EVMs) from Kalka Assembly segments have been kept under tight security after the Lok Sabha elections in Haryana on Sunday.
DCP Kamal Deep Goyal said the girl's father in his statement to the police said a boy had taken two girls for providing them food (Kanjak) at 10 am. One of the girls returned back. He said the accused had taken the girl to the vacant place after jumping  7-ft high boundary wall of the school. He said after raping the girl the accused had hit on her face to hide her identity.
Goyal said they have taken into custody one suspect who is about 17 year old. He said further investigations were on and added that they were hopeful of cracking the case soon.