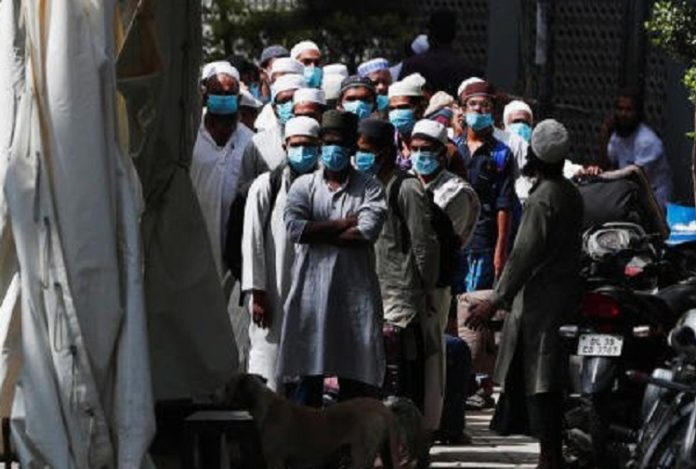 New Delhi, April 1: A day after India reported a huge spike in single day COVID cases following a recent religion gathering at a mosque in Delhi's Nizamuddin area, Cabinet Secretary Rajeev Gauba is currently in a meeting with stage chief secretaries and DGPs to assess the impact of the event on the disease load.
India, which had been at 1,024 cases until Monday, saw a jump of 373 cases in a single day after several states, including Delhi began reporting confirmed cases involving people who had been at the Nizamuddin Markaz, the headquarters of Tablighi Jamaat which had organised a religions gathering recently.
Close to 281 foreigners, including from Indonesia  where Tablighi Jamaat activists have been found COVID positive, attended the gathering with 10 deaths across India now associated with attendees here.
Contact tracing of people these attendees met over time and identification of attendees themselves is a mammoth task considering right estimates of at least 2,000 people having been at the Markaz.
While the government is depending on attendees to self report and self quarantine for 14 days, sources say it could be a tall order and state health authorities would need to intensify operations to find those who were in the event.
At least 15 states have reported cases linked to the event and the numbers are rising.