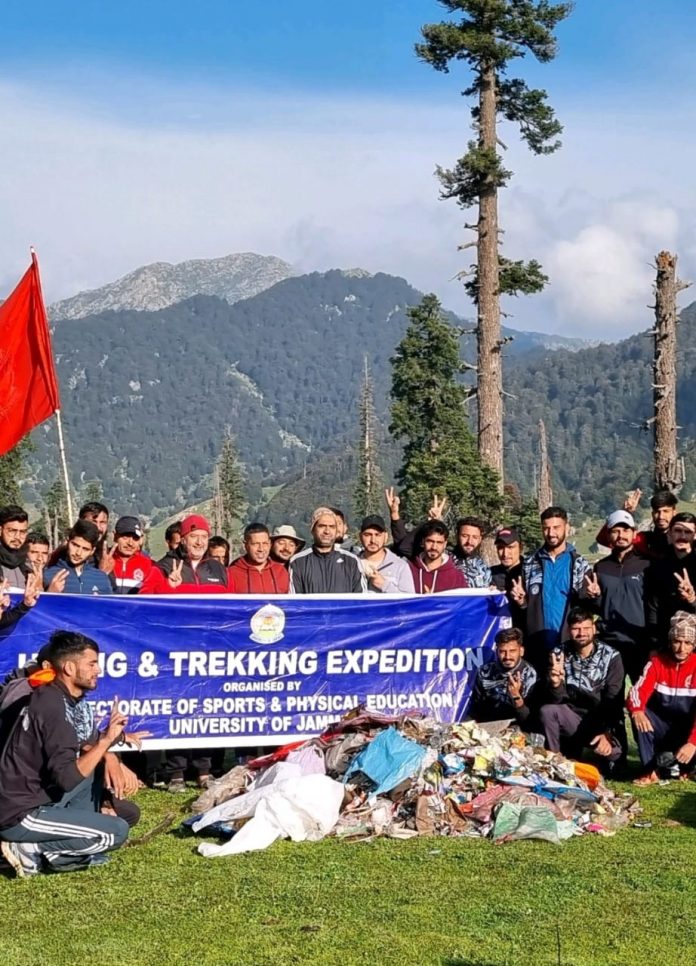 Bhaderwah September 12 : The weeklong "Hiking & Trekking Expedition" concluded here today. The expedition was organized by the Directorate of Sports and Physical Education, University of Jammu in collaboration with Bhaderwah Campus from September 6th to November 13th .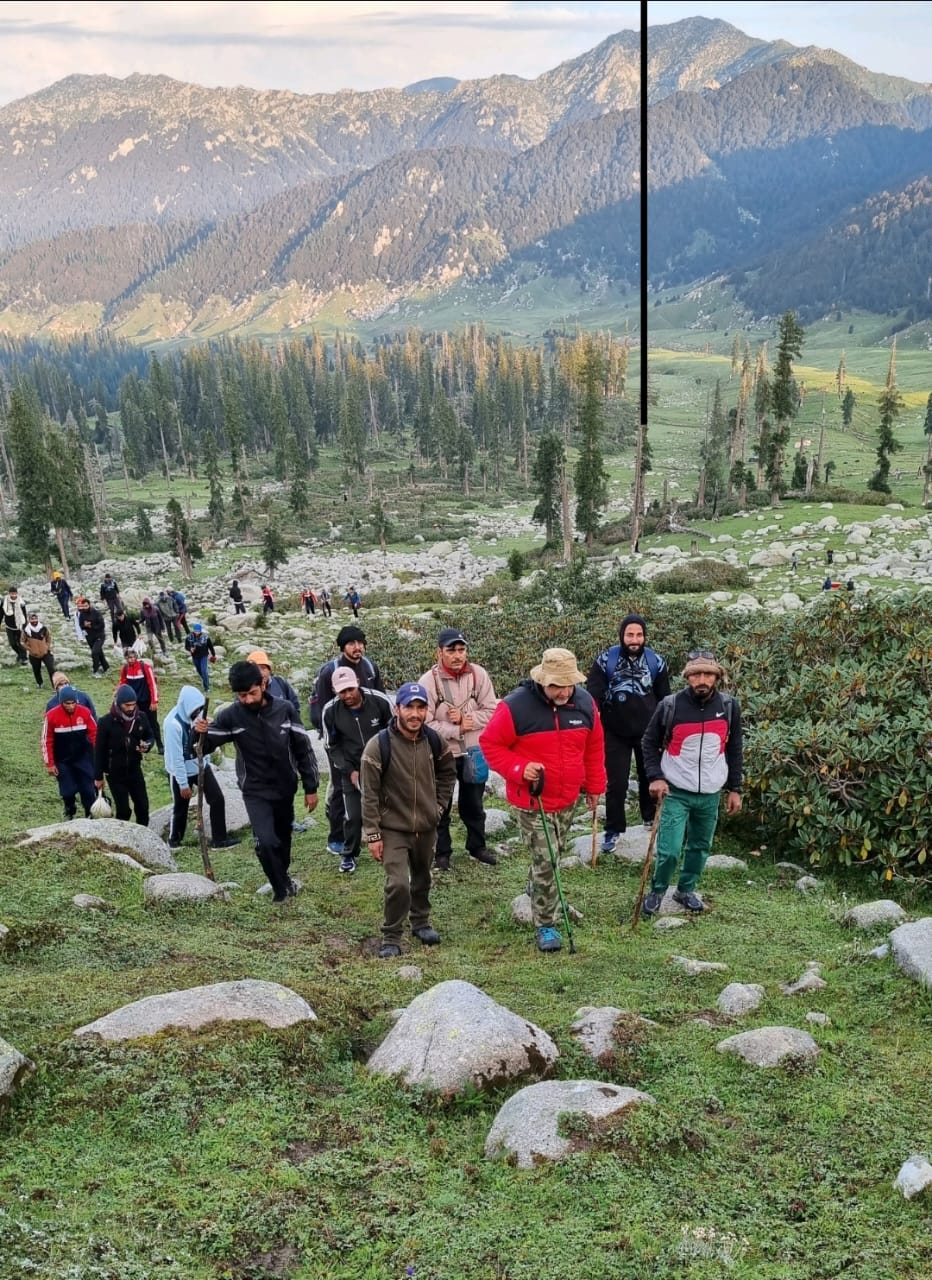 "Hiking & Trekking Expedition" was held at the local treks of the Bhaderwah and Seog meadows, 40 students from the University of Jammu and different affiliated colleges of University of Jammu were part of this trekking expedition.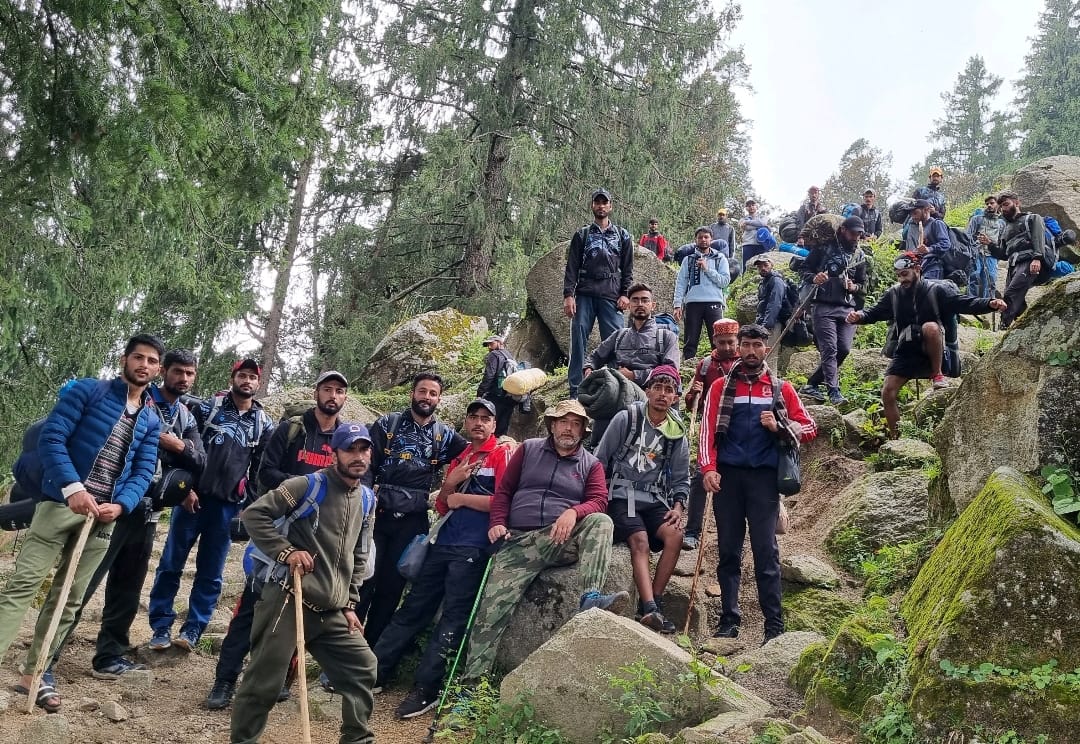 As a part of Swachh Bharat Abhyan , cleanliness drive was carried out at different locations of Seog meadows during the expedition.
Rector Bhaderwah Campus Prof. Rahul Gupta congratulated department of Sports and Physical Education University of Jammu for organising such event. "Bhaderwah Campus will also provide all the assistance for such events in future also.
He further added that the way these students Trekked difficult tracks of Seog, Kalash Kund and other tough terrains is very appreciable.
While speaking on the occasion , Dr. Daud Iqbal Baba, Director Directorate of Sports and Physical Education thanked Rector Bhaderwah Campus Prof. Rahul Gupta for its collaboration with the said event as a good will gesture. "Such kinds of events help youths to keep themselves away from anti-social activities like drugs," he added
Dr Daud Iqbal thanked media fraternity for giving huge media coverage to the expedition. "I am very thankful to media fraternity for their support in making this event successful. It's because of you that today Bhaderwah is being seen a safe destination for trekkers / Winter sports and winter tourism internationally,"
The officials present on the occasion were, Mr.Arif Khateeb ERO Bhaderwah Campus, Mr.Ravish Vaid, Mr Gagan Kumar, Mr Manjeet Singh Sh.Sanjeev Sharma, Mr. Arshad Baba and Mr.Sumit Sharma