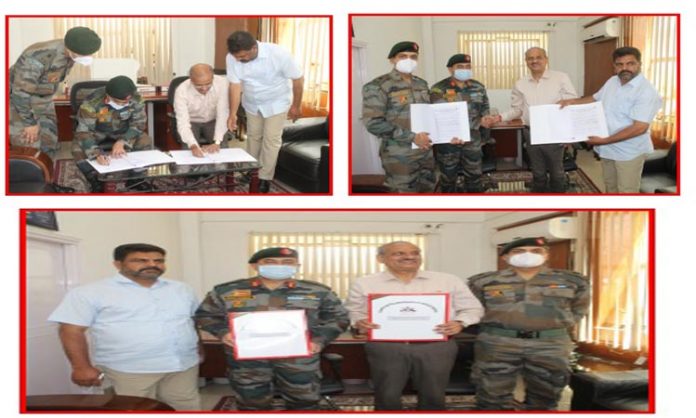 INDIAN ARMY & JAMMU UNIVERSITY SIGN MoU FOR CERTIFICATE OF BHADERWAHI LANGUAGE COURSE
A Memorandum of Understanding was signed on 12 May 2022 between Indian Army and Jammu University for certification of four months Certificate Course in Bhaderwahi Language for Troops of Indian Army deployed in Jammu region which will be conducted by Rashtriya Rifles unit at Bhaderwah. The Memorandum of Understanding was signed by the Rector Bhaderwah Campus Professor Rahul Gupta and Commanding Officer 4 Rashtriya Rifles Colonel Rajat Parmar, representing Jammu University & Indian Army respectively in the presence of officers from both Indian Army and Bhaderwah Campus.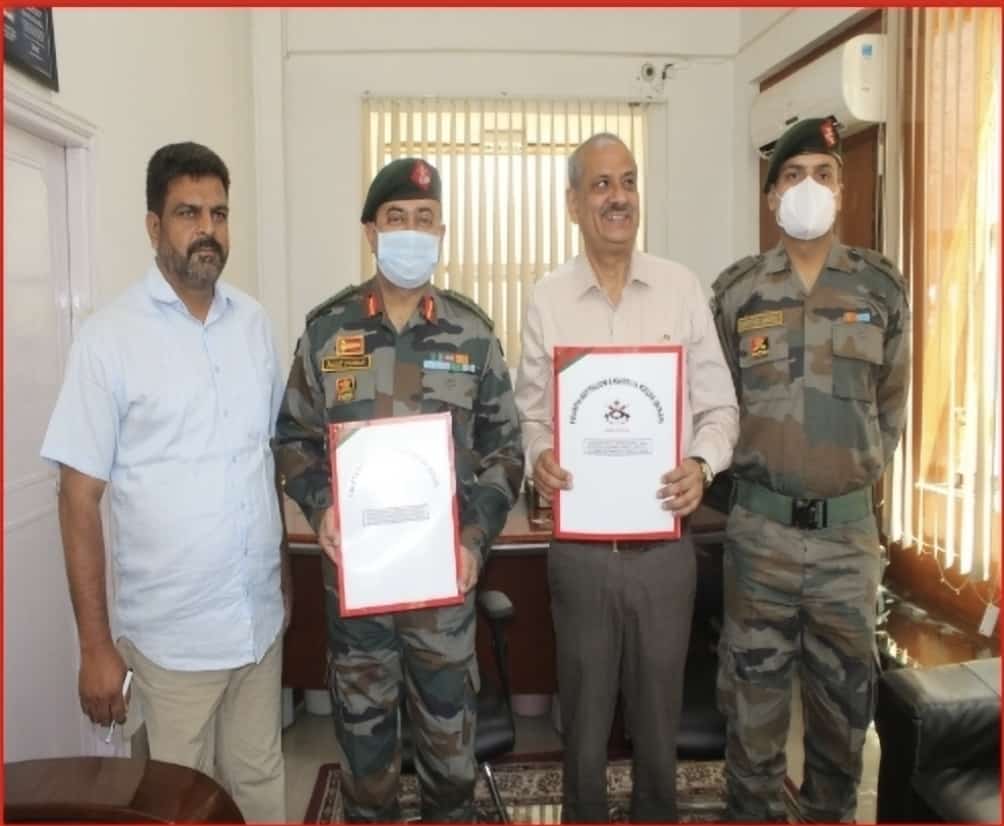 The Bhaderwahi Language Course was conducted jointly by the instructors of Indian Army and external academician well versed with Bhaderwahi language, followed by validation by Bhaderwah Campus Jammu University. This will be the norm for future courses as well.
    Speaking on this occasion the Commanding Officer 4 Rahstriya Rifles thanked the University of Jammu specially Vice Chancellor, University of Jammu and Rector, Bhaderwah Campus for assistance in getting the MoU signed which will pave way for getting a certificate on completion of the course from Jammu University. He said that such collaboration will further strengthen the bond between Indian Army and University of Jammu especially Bhaderwah Campus and this will go a long way in the development of society and Nation Building.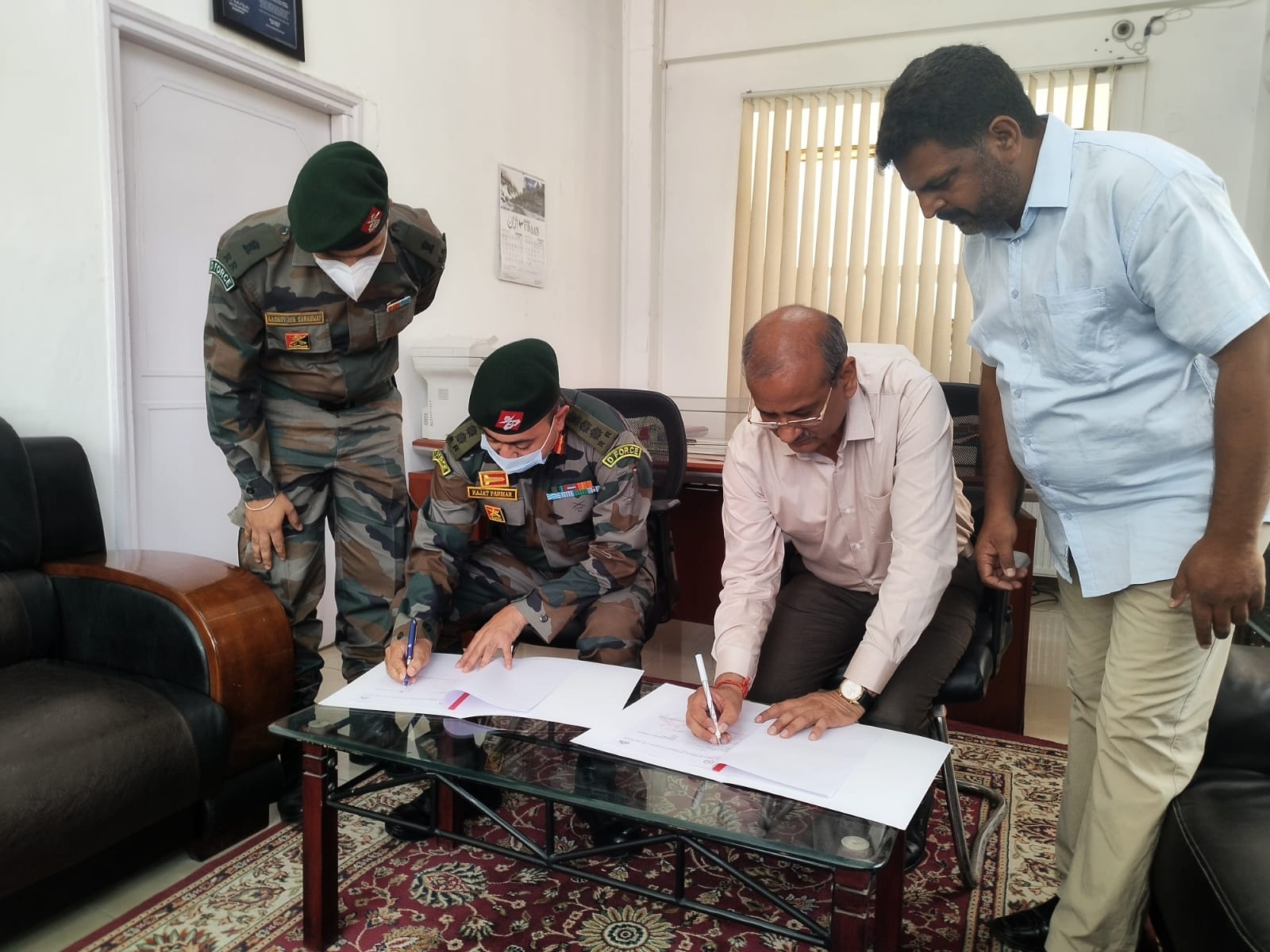 Rector Bhaderwah Campus Professor Rahul Gupta while speaking on the occasion congratulated the Indian Army for such initiative to promote Bhaderwahi language. Calling it a big day for entire Chenab Valley especially for Bhaderwah as this four months course will promote the Bhaderwahi Language and in future also efforts will continue to further promote other languages also, he added.
     Officers present on the occasion were Major Aashutosh Saraswat Quarter Master 4 Rashtriya Rifles, Doctor Jatinder Manhas, incharge and Head of Computer Sciences Department, Mr. Mujeeb Sheikh, Assistant Registrar and Mr. Arif Haleem Khateeb, Officer on Special Duty Bhaderwahi language Course.