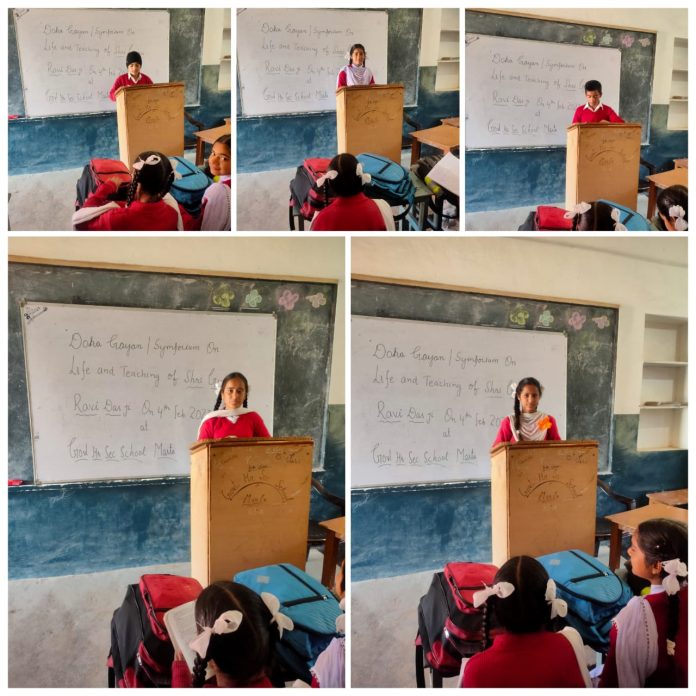 Jammu: In order to spread the message of love peace and prosperity, the Directorate of School Education Jammu celebrated Guru Ravi Das ji's 646th Prakash Parv by organising a bouquet of events based on his teachings and philosophy in schools across all the 10 districts of Jammu Division. These events included short skits, doha recitations, lectures, songs etc and were organised through online as well as offline modes under the guidance and supervision of Dr. Ravi Shankar Sharma, Director School Education Jammu.
At the Directorate level, the Cultural and Education Cell of DSEJ organised an online event with Mr. Ravi Das, Senior Lecturer as guest speaker wherein students from different schools performed to bring forth various aspects of the life and teachings of Guru Ravi Das Ji.
Mr. Ravi Das, guest speaker on the day, painted an elaborate picture of the socio Cultural impact of the movement created by Guru Ravi Das ji through his teachings. The session was hosted by Ms. Supriya Sharma,Cultural Cell,DSEJ and coordinated by Dr. Ashutosh Sharma, Cultural Cell, DSEJ.
The Directorate, in order to familiarize the students with the rich Cultural Heritage and History of India, will be organising events revolving around the principles, philosophy and teachings of Guru Ravi Das ji through out the month of February.
On 4th of February Doha Gyan and Symposiums will be organised and on 21st of February which is the International Mother Language Day, Symposiums and Essay writing completions will be organized. Similar activities will be organised throughout the month.