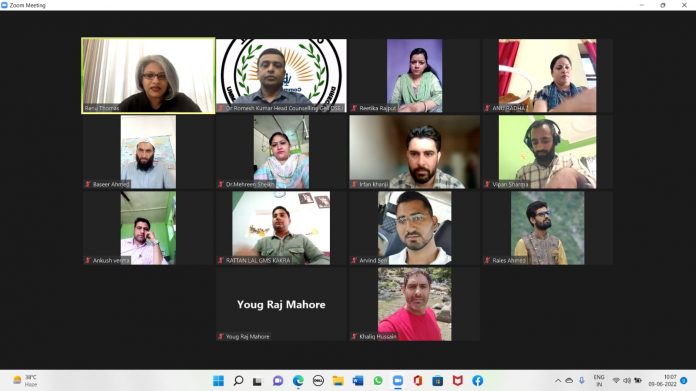 DSEJ organizes virtual session on 'Life Skills'
Jammu: Counselling Cell, Directorate of School Education Jammu under the mentorship of Director School Education,  Jammu Dr. Ravi Shankar Sharma, conducted virtual interactive session on 'Life Skills' which was attended by over 1500 stakeholders of School Education Department including students, teachers and officials.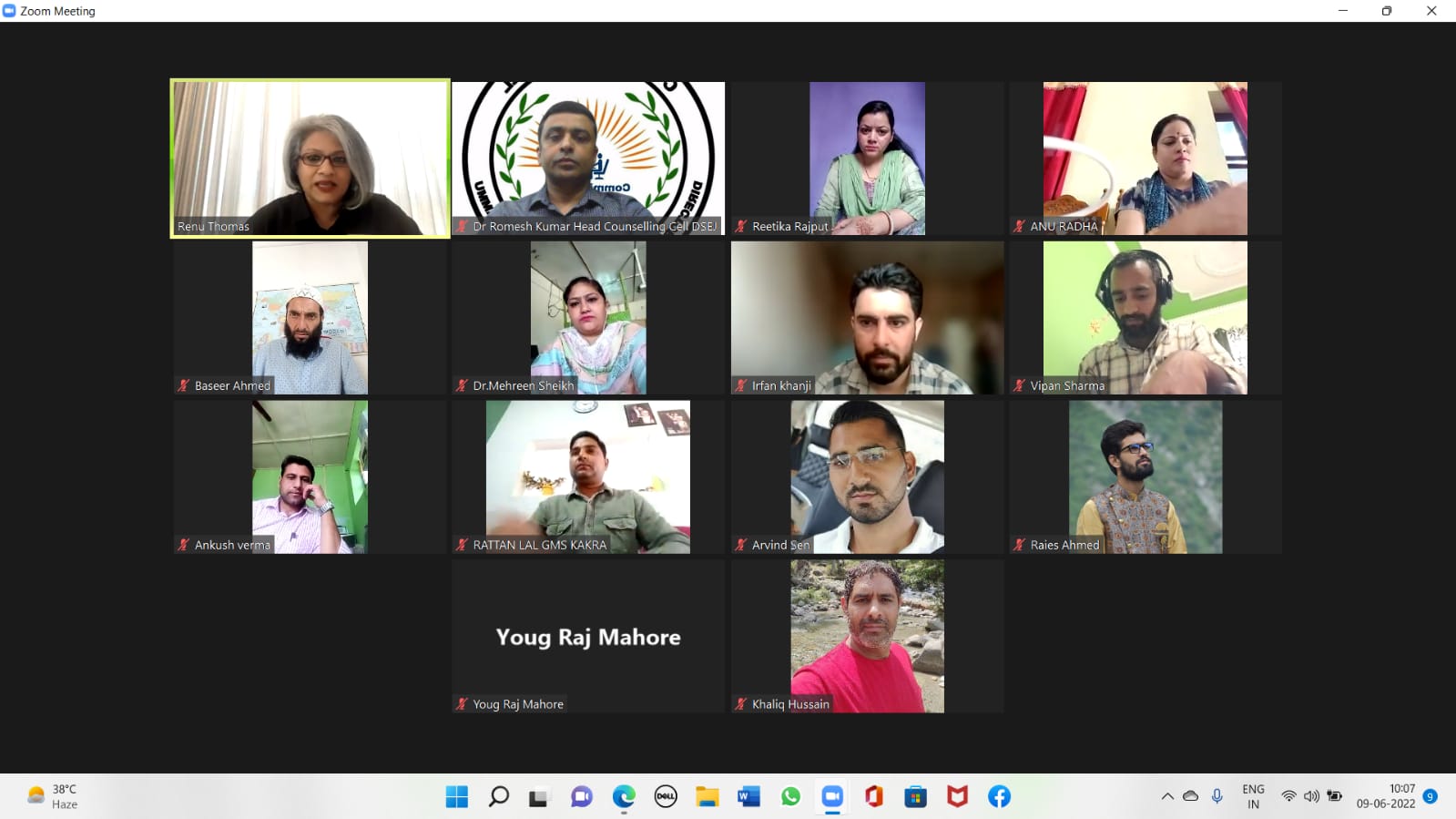 Antony Nellissery, Chief, School Excellence, Bharti Foundation who is a prominent educationist, coach, trainer and an author, was the key speaker on the occasion. He discussed various aspects of life skills necessary for a student and a teacher in particular and for a social being in general in today's day and age.  He explained to the participants how life skills were psychosocial competencies and interpersonal skills that help people make informed decisions, solve problems, think critically and creatively, communicate effectively, build healthy relationships, empathize with others and manage their lives in a healthy and productive manner.  He added that parents too paly a great foundational role for life skills development.
Dr. Romesh Kumar, Head, Counselling Cell, DSEJ moderated the session. In his concluding remarks he called upon all the teachers to follow life skills based approach while transecting the curriculum in the classes besides knowledge and information providing approach. He added that teachers have the opportunity to cultivate life skills among students in the classroom as well as through other curricular activities.
Pertinently "Life skills" forms the part of counselling calendar for the month of June which is being transacted to students of winter Zone Schools of Jammu Division.