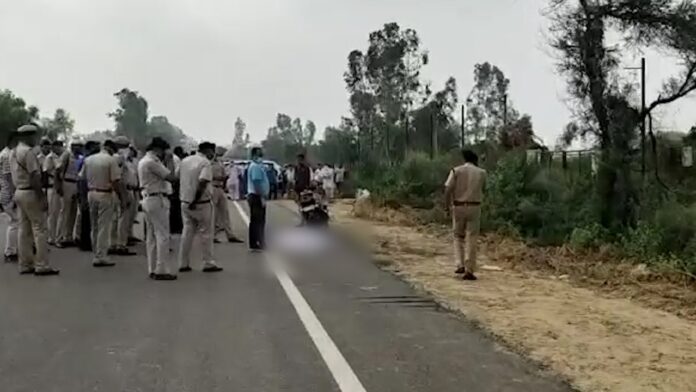 Panipat, June 30 : Two police personnel were murdered by unknown persons in the wee hours of Tuesday in Butana area of Gohana in Sonepat district while they were on patrolling duty. 
The dead bodies were found lying in the pool of blood on the road, near a closed building of Haryali Bazar, approximately 500 meters away from the Butana police post.
The deceased have been identified as a Special Police Officer (SPO) Kaptan Singh and Constable Ravinder. The duo was posted at Butana and were of Jind district.
They went for patrolling on a motorcycle at midnight and their dead bodies were found at 5.30 am in the morning.
As per sources, unidentified persons used sharp-edged weapons to kill the police officials.
The dead bodies have been sent to a mortuary at the general hospital for postmortem examination.
ADGP Sandeep Khirwar, Rohtak range and SP Jashandeep Singh Randhawa reached the spot, along with a police team, to investigate the incident. 
Khirwar said that it was a "very shocking incident" and that it was was the department's first priority to nab the accused and to provide justice to bereaved family members.
"Though it would be clear after the postmortem report which weapon was used by the assailants, prima facie it seemed that the miscreants used sharp-edged weapons. It would be too early to comment about it," the ADGP said.
The post-mortem reports of the deceased and the scene of the crime would be matched to reach any conclusion and after that, we could comment, he added.