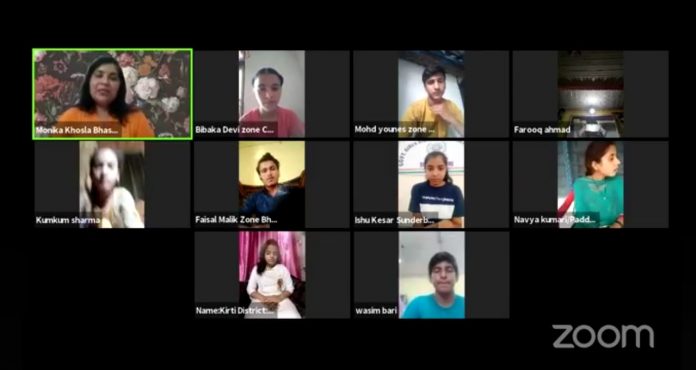 JAMMU: Directorate Of School Education Jammu today organized a Patriotic Poetry Recitation competition for the students of Jammu Division schools through virtual mode. A total of 66 students competed in the event and enthralled the audience and judges alike with their talent.
It is pertinent to mention here that the Directorate of School Education Jammu is organising a series of events to celebrate the 75th Independence Day and the poetry recitation competion was a part of this initiative. The winners of the competition will be announced in the coming days and felicitated on 15th of August.
Dr. Ravi Shankar Sharma, Director School Education Jammu divulged that these events were being organized to infuse a sense of patriotism amongst the students as they were the future of the nation. Inculcation of a sense of duty towards the nation alongside enjoyment of rights was of paramount importance, he added.
The event was organised in two sessions morning and evening, through the cultural cell of the Directorate and Ms. Monika Khosla conducted the proceedings of the event. Technical support was provided by
Mr. Ashutosh Sharma and Ms. Supriya Sharma.