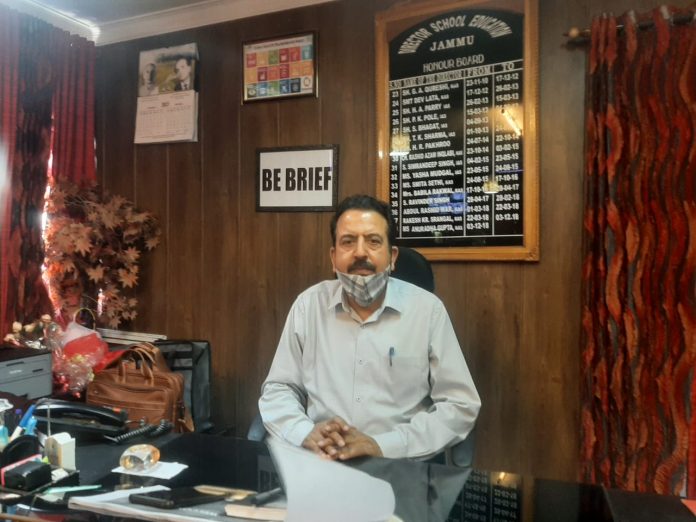 JAMMU: Directorate of School Education Jammu today organized a talk show under the series ' PRERNA' in which Colonel Varinder Singh Jamwal was the chief speaker. The event was conducted by the Counselling Cell of the Directorate and students alobg with staff members from all the 10 districts of Jammu Division participated.
Director School Education Jammu, Dr. Ravi Shankar Sharma divulged that the idea behind organizing the event was to provide the students with a role model from whose life experiences they could derive inspiration. As the Directorate is commemorating the 75th Independence Day, no one could be more suited than an officer from the armed force to infuse a sense of patriotism amongst the students, he added.
Colonel Varinder Singh Jamwal shared his life experiences with the students and gave them an insight into the life style of an army officer. He talked about the importance of discipline and hard work in life and how these qualities are ultimately the back bone of army as an organization and nation as a whole.
Mr. Romesh Sharma, Incharge Counselling Cell, presented the formal welcome address on the occasion while Ms. Alka Sharma conducted the proceedings of the event.