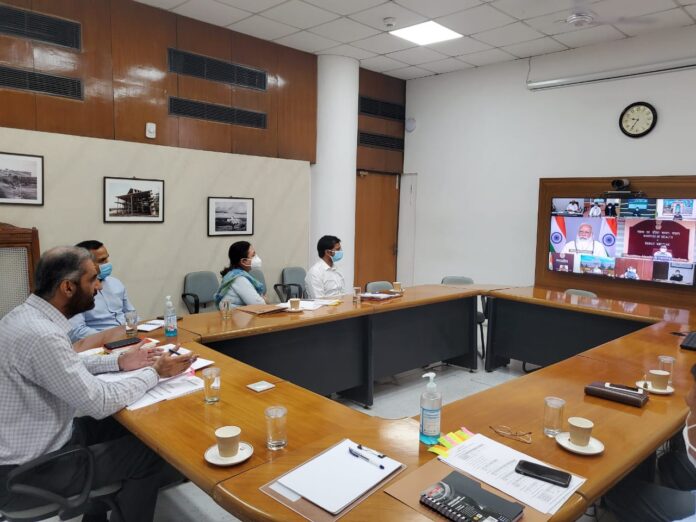 Chandigarh 18 May: Hon'ble Prime Minister held a Video Conference with Chief Ministers and Administrators of various States & UTs including a select group of Deputy Commissioners ,today. Sh.Mandip Singh Brar, IAS, Deputy Commissioner, Chandigarh was selected to make a presentation regarding Covid management in the city.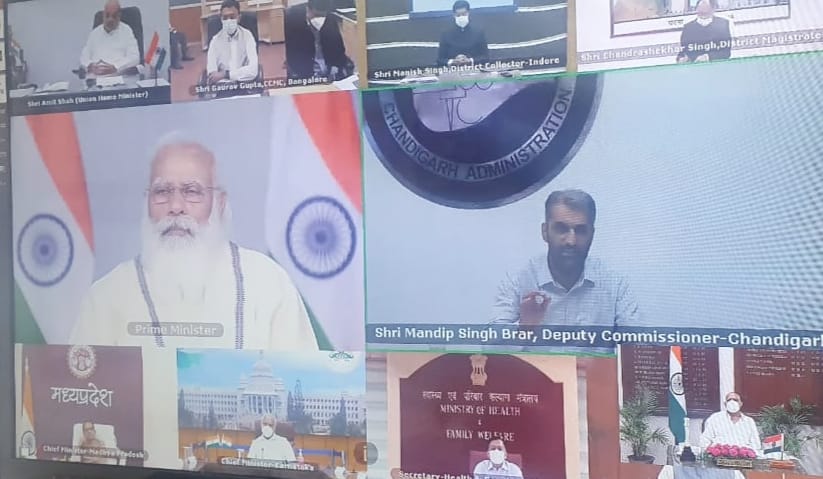 In his direct interaction with the Hon'ble Prime Minister, the Deputy Commissioner mentioned about the steps taken like Tri-city coordination by the Administrator, involvement of all doctors in decision making, increase in testing and contact tracing, setting up of oxygen plants on priority, retraining of staff to prevent leakage or improper use of oxygen, containment of Bapu Dham Colony, setting up of micro-containment zones and the resultant steps to stop transmission of the virus, use of Covid Care Centres, role played by Ayush and Dhanwantry Ayurvedic college, the positive role being played by NGOs RWAs religious organisations and other members of civil society, the increase in number of oxygen and ICU beds in the government hospitals and other steps taken.
The Prime Minister appreciated the efforts of the UT Administration and stated that the action deserves special praise, because a large number of senior citizens stay in Chandigarh who are susceptible to corona infection. He desired that Deputy Commissioner, Chandigarh should make a presentation and share some of the good practices of Chandigarh with the rest of the States also.