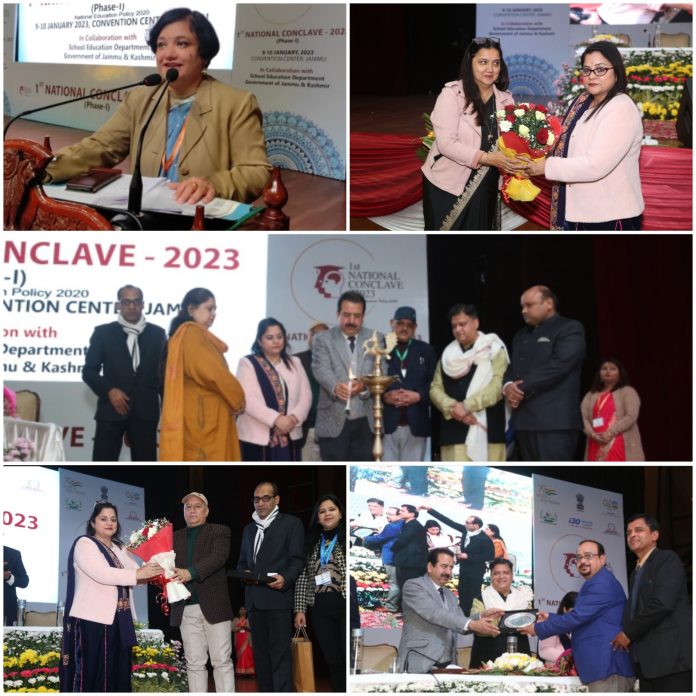 Jammu: 1st National Conclave on NEP which was inaugurated on the 9th  concluded here today on 10th of January 2023 evening at Convention Centre Jammu.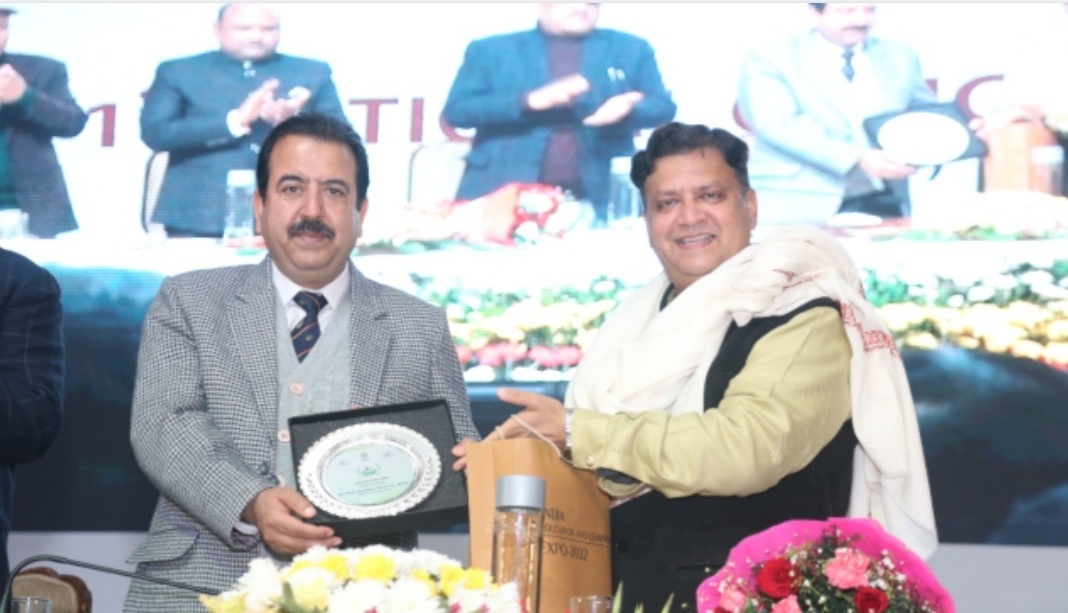 Delegates including teachers, officials of education department, private players and other stake  holders of education sector  from across the country joined in to brain storm towards making the NEP-2020 which is the first education policy of the twenty-first century announced after 34 years of the  previous  National  Policy  on  Education  of 1986 , a grand success.
Dr. Ravi Shankar Sharma, Director School Education Jammu presented a comprehensive power point presentation on the achievements and work under progress in the education sector in J&K. Speaking on the occasion he said that the NEP-2020  is directed towards initiating major reforms in schools and higher education levels focusing on the principle that education  is fundamental  for achieving full human potential, developing an equitable and just society and promoting national development.
One of the main objectives of the National  Education  Policy  is to transform  India into an equitable and vibrant knowledge society. It envisions an India-centric education system that contributes directly to transforming India into a Knowledge super-power, he said.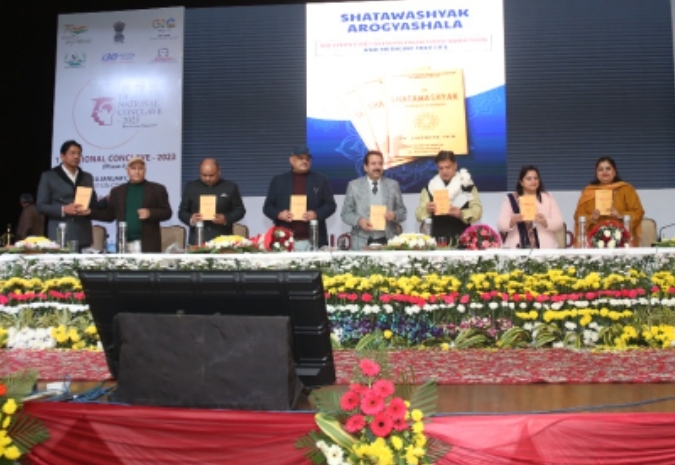 The Conclave was  being organized by Agri Industries Vikas Chamber, New Delhi under the aegis of Department of School Education , JKUT. The Resource Persons from various parts of the nation and foreign countries like USA and Dubai expressed their views on "Challenges & Implementation of National of Education Policy 2020".
Special Secretary to Government School Education Department, Ms. Kanta Devi acknowledged the importance of such conclaves and said that such conclaves help in increasing the focus on strengthening teacher training, reforming the existing exam system and restructuring the regulatory framework of education.
Dr. Manoj Gupta, Director AIVC divulged  that more than 9000 schools across the region were watching the conclave online through AIVC You Tube Channel while Mr. Sanjeev singh, Executive Director said that more 600 participants from the country participated in the said conclave.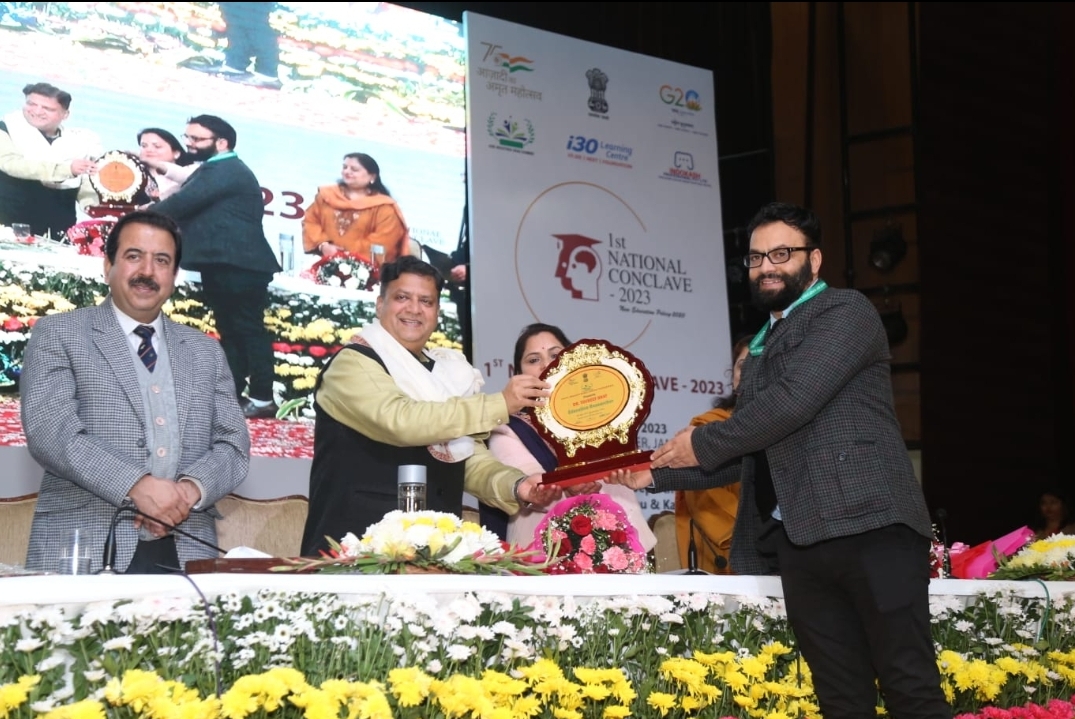 Dr. Bindu Singh, Managing Director, Agri Industries Vikas Chamber, thanked the delegates, guests and the dignitaries for sharing their valuable time and providing valuable insights on the issue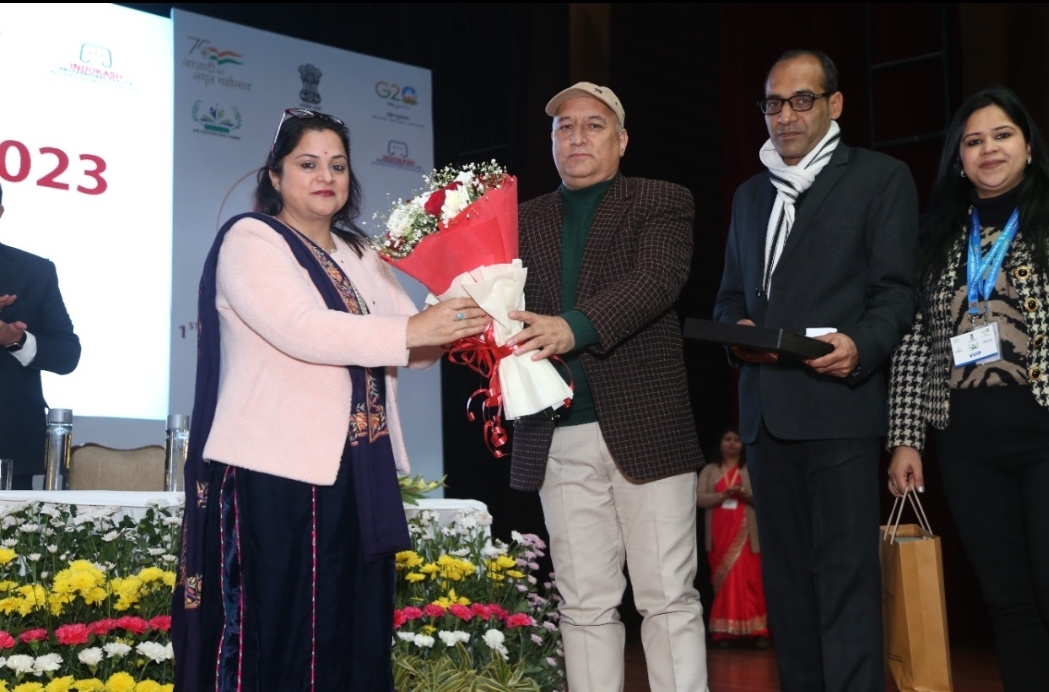 Col.(retd) Rajendra Prasad Nadella ,CEO i30 Learning Centre addressed the participants on how i30 was instrumental & ready to implement the NEP compliant programs of i30 along with the School Education Department of JKUT through virtual mode.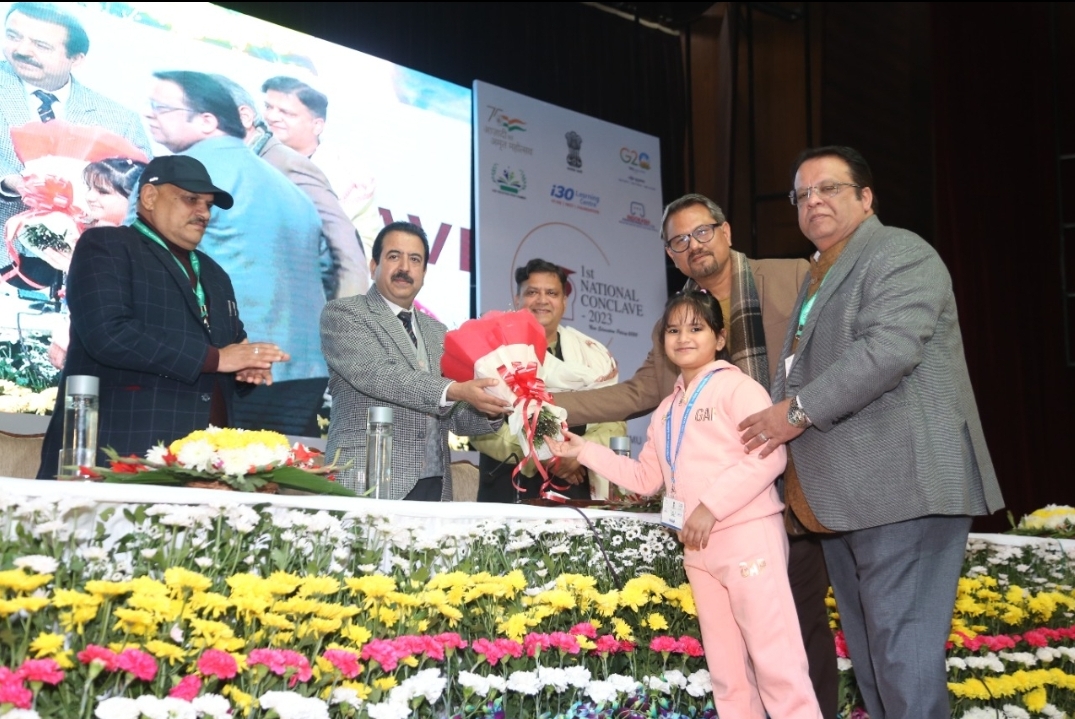 Prof. Rajesh Nair from MIT , USA joined the event virtually & gave the insight on 'Trends & Technology' that can be incorporated in the NEP model.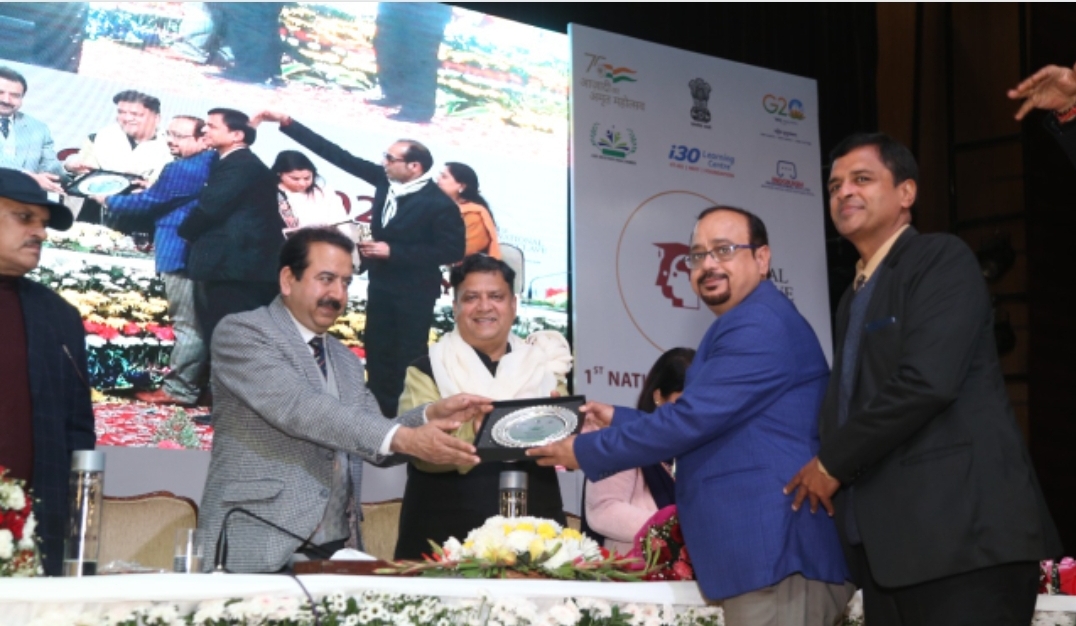 Shri. Mahesh Shetty, Mentor, i30 Learning Centre shared his views on advantages of Digital Transformation impacting all learners in JKUT.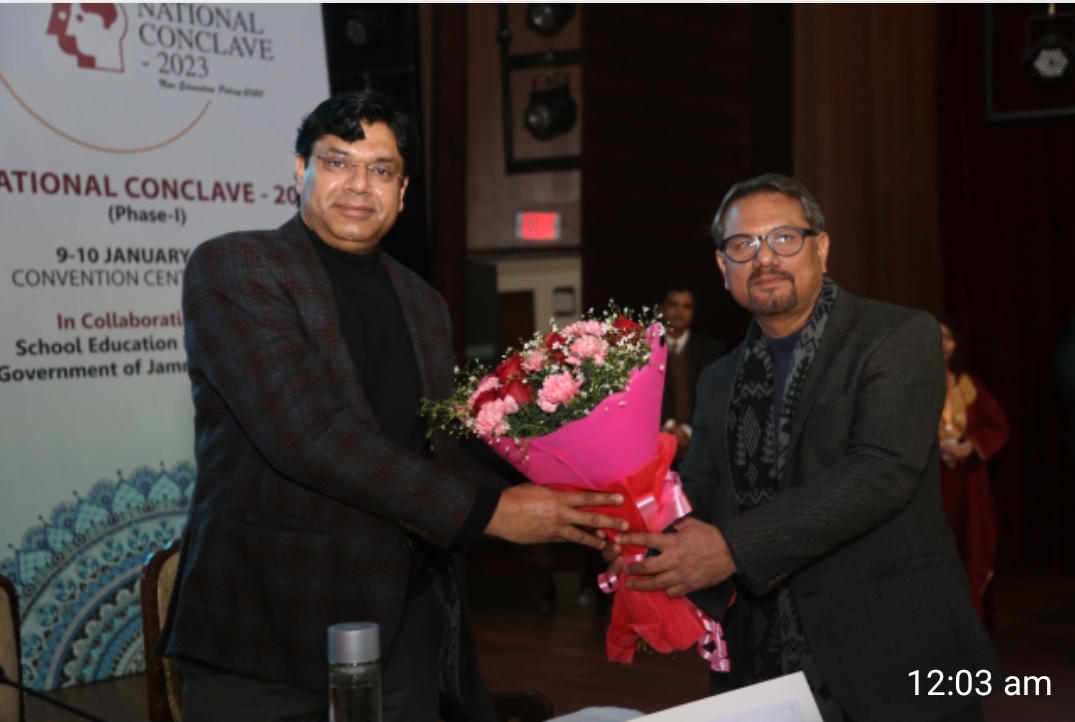 Dr. Mehboob Makhdoomi, Chairman, YSMMET & Dr. Amit Chandra, Policy Fellow, Centre for civil society, shared the insight on challenges in the implementation of NEP-2020.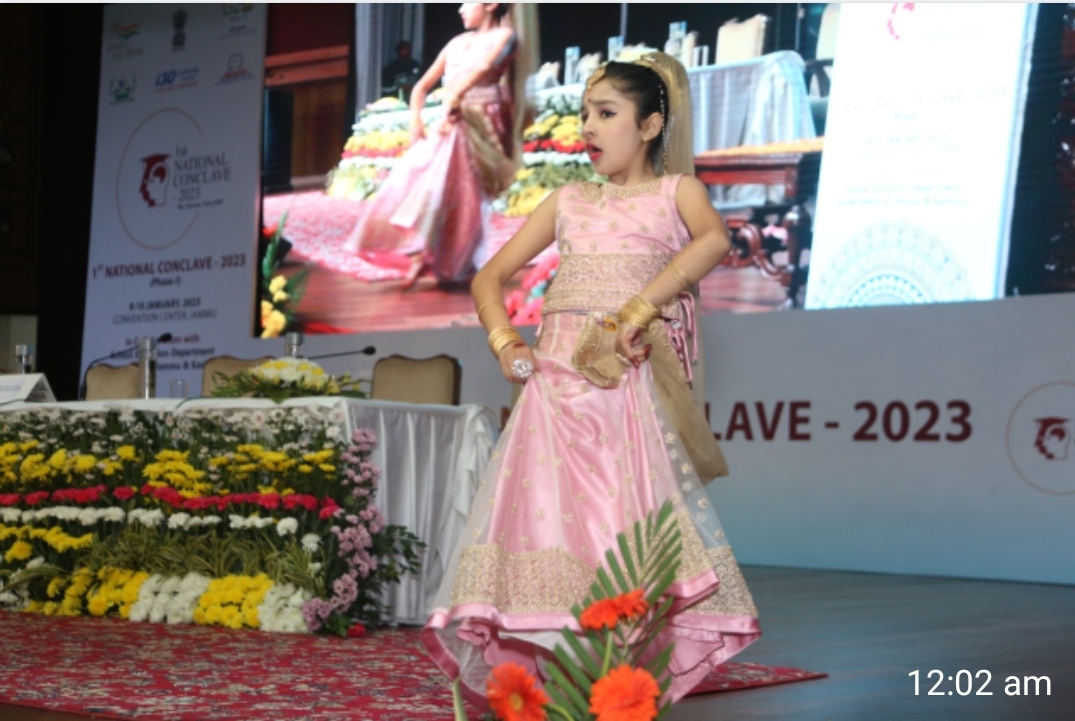 Shri. Shahid Khan, Director, Brain Mapping, discussed  Employability Skills while Dr. Kulbhushan Sharma, Chairman, NISA, shed light on the challenges in Implementation of NEP & the benefits of doing so.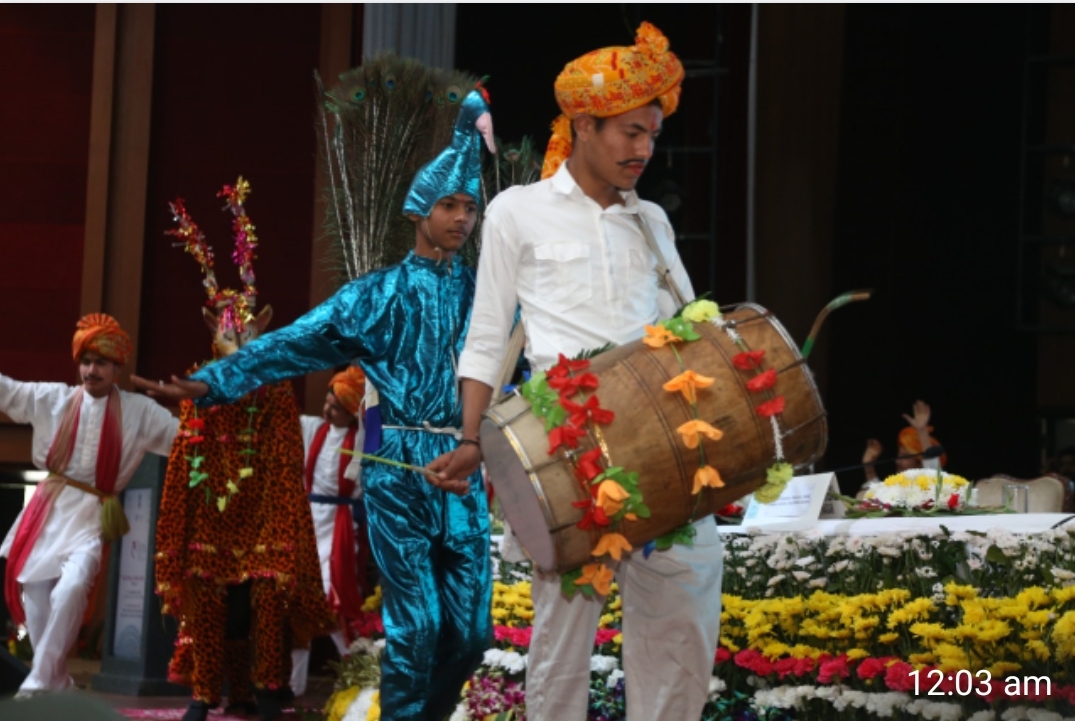 Shri. Sushil Gupta, VICE President (Initiatives), NISA, shared his view on 'Environmental Education impact in Schools' and Shri. Ashok Thakur, Founder, Muni International School, discussed the development of Pedagogy. Dr Jinender Jain explained research of medicine free life.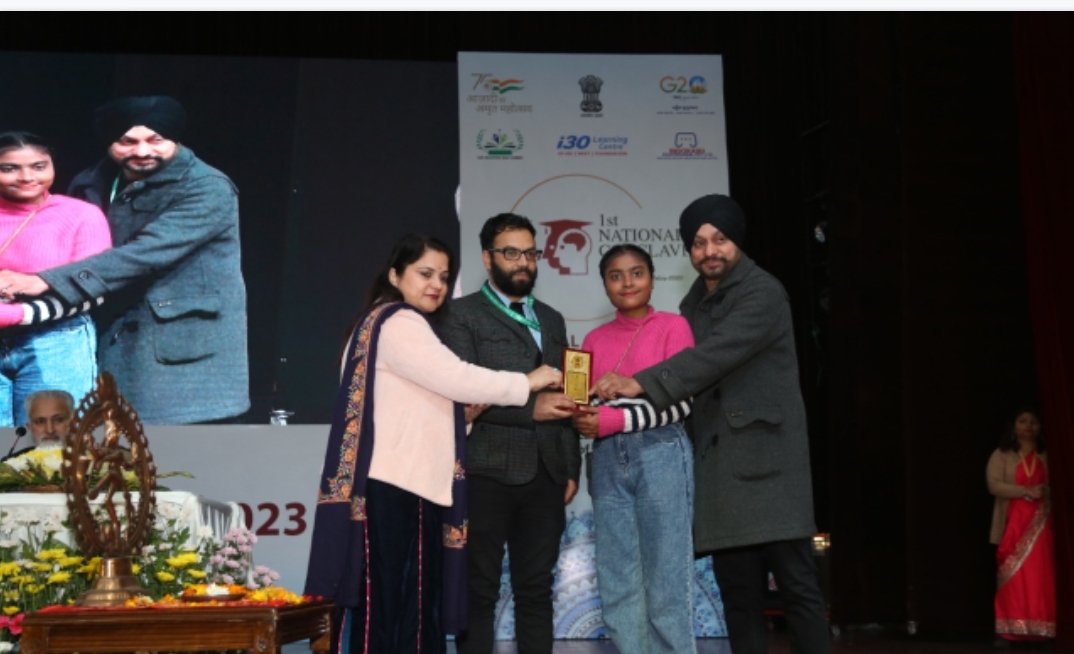 Pertinently, students of Government Schools of Jammu division mesmerized the audience through cultural activities including singing and dancing, performed to display the rich cultural heritage of J&k and to practically display how such activities are a part of NEP and can be a career choice.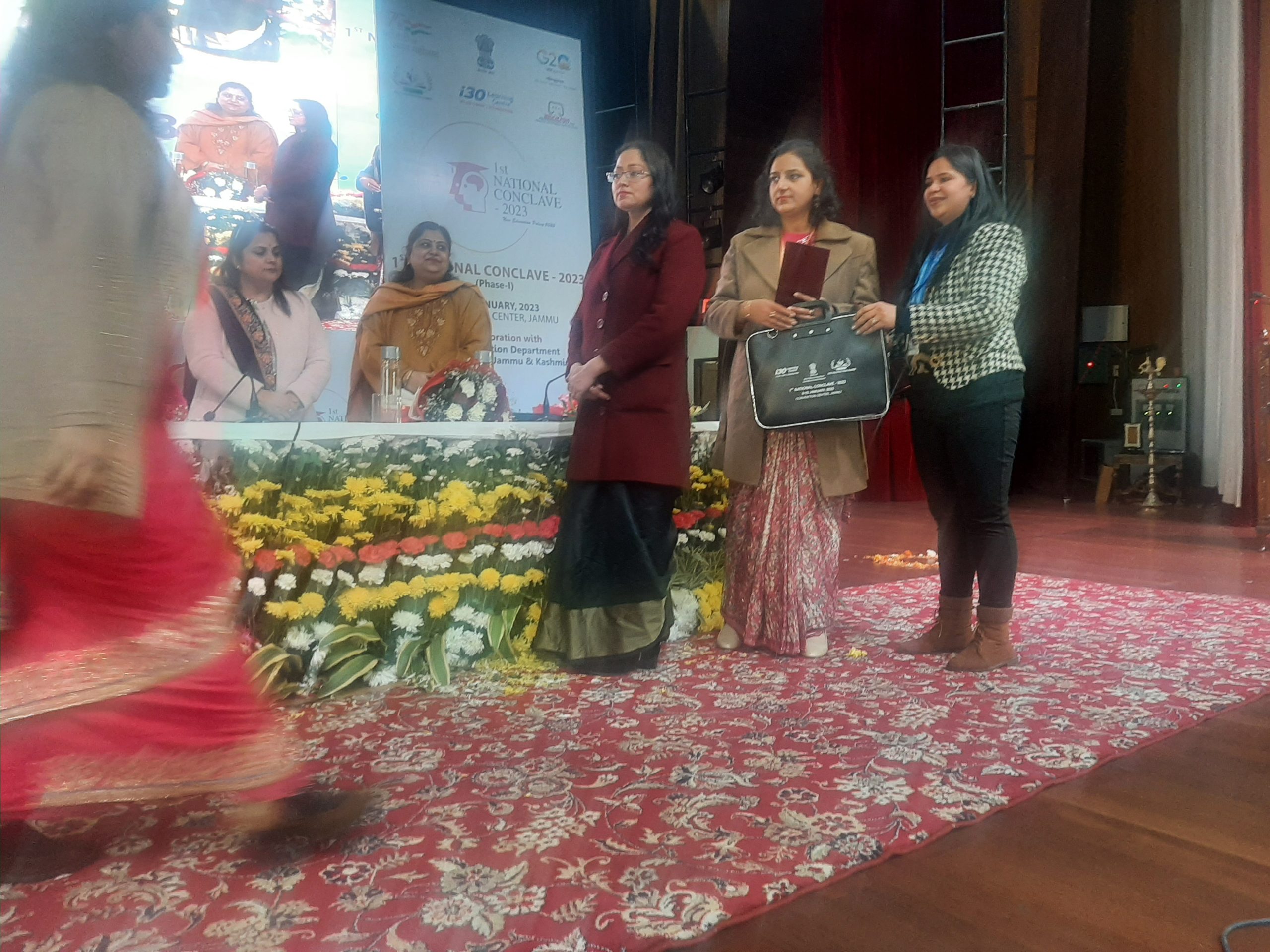 Mr. H.R.Pakhroo, Joint Director SCERT,  Sh. Fayaz Ahmed Fayaz, Joint Director SCERT (Central), Ms. Manisha Sarin Secretary JKBOSE were also present on the occasion.
The stage was managed by Dr. Alka Sharma, Ms. Preeti Sharma, Ms. Supriya Sharma and Ms. Bindu from the Cultural Cell of the Directorate of School Education Jammu.