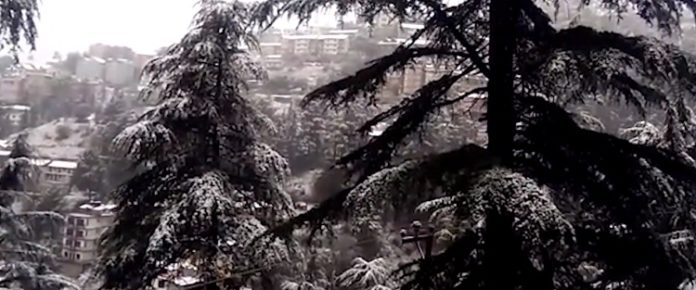 Shimla, January 8: Shimla received the first heavy snow of the season on Wednesday.
As a result, the upper Shimla region beyond Dhalli was cut off. The town was covered under a thick blanket of snow. Daily- need items like milk, bread and newspapers did not reach the town.
Snow-clearing operations are going on in full swing. But heavy snow is hampering the operations, says Deputy Commissioner Amit Kashyap.
Meanwhile, the tourism industry and apple-growers are a happy lot as snow is considered white manure for apple crop and the snow would increase the tourist rush. The hotel occupancy is expected to go up.
Reports of disruption of vehicular traffic have been pouring in from various parts of the town.